Which Teams can Rival Liverpool and Manchester City for the Premier League Title in 2020-2021?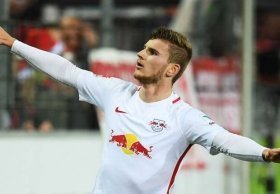 The forthcoming season of 2020-21 is going to be a fascinating one. While COVID-19 is still making its presence felt, there's the prospect of reduced capacity crowds and no singing or chanting. It's already an unusual season, but the current champions Liverpool and their nearest rivals, Manchester City, are still predicted to be the most dominant teams. Yet there could be some interesting challenges ahead from unexpected quarters as the other eighteen teams line up to make their own determined bids for the Premiership title.
Outsiders

The newly promoted teams are often thought to be the weakest as they try to adjust to the pressures of playing at a higher level. In Leeds United, Fulham and West Bromwich Albion, we have teams who are full of enthusiasm, but do they have a realistic chance of beating the odds to snatch the Premiership title like Leicester City in 2015-16? Leeds are ranked as 150/1 outsiders and face a difficult opening match at Anfield on September 12th where Liverpool are sure to continue their celebrations with a convincing win. While West Bromwich Albion have recruited the Brazilian attacking midielder, Matheus Pereira, Fulham appears to be the most prepared of the trio having recently spent £12,500,000 on two new players.

The Main Contenders

When it comes to predicting which teams pose the most serious threats to Liverpool and Manchester City, it's always worth checking the odds being offered at online betting sites. Manchester United already have a formidable record of thirteen Premier League titles and are currently leading the way at 9/1. With the recent news that their star midfielder, Paul Pogba, has decided to remain at Old Trafford, the Red Devils will no doubt be in a buoyant mood. Chelsea is riding high at 14/1 and is expected to make an impact after a summer spending spree that included a fee of £47,000,000 for the prolific Leipzig striker, Timo Werner and are still trying to Chelsea-land-German-attacker-initial-72m.html">convince Kai Havertz from Bayer Leverkusen to make the move to Stamford Bridge. The majority of players in Frank Lampard's squad are in their mid to late twenties, placing a strong emphasis on experience that should give them a confident start.

Not Far Behind

Arsenal and Tottenham Hotspur are equally rated at 50/1, but which one of them has the best chance of displacing Liverpool or Manchester City at the top of the Premiership? Arsenal have one of the largest squads and have been understandably quiet as regards buying new players. The forward line-up includes players with years of experience, pace and determination such as Alexandre Lacazette and the captain, Pierre-Emerick Aubameyang. Tottenham Hotspur finished in sixth place last season and will be looking to improve this year. They have reliable players in defence and attack with the veteran goalkeeper, Joe Hart and the striker, Harry Kane, who has built a strong reputation as an England international. It's possible that Spurs could outperform Arsenal in the race to catch Liverpool and Manchester City.

The Best of the Rest

The main difficulty for punters is identifying potential champions from the teams that quietly put in solid performances, but rarely hit the headlines. Southampton are now entering their ninth consecutive year in the Premier League, but can they suddenly find that extra spark of genius to make a serious bid for the top end of the league? Everton have been reliable performers ever since the Premier League was launched in 1992, but they have never yet managed to emulate the success of their local derby rivals, Liverpool. The manager, Carlo Ancelotti, is sure to have made his plans for yet another determined bid at winning the title in spite of being awarded odds of 250/1.

Surprising Success?

Burnley, Aston Villa and Wolverhampton Wanderers were original founding members of the Football League in 1888. Over the years they have each enjoyed huge success in the top flight, but often exasperate their fans with their lost opportunities of recapturing the old glory days. Aston Villa is one of just five English clubs to have achieved success in the European Cup, but has had mixed fortunes in the Premiership. Will their season include another relegation battle or could they spring a surprise attack on the top spot? Wolves are seen as the most promising of these sleeping giants to make a serious bid for a top six place with betting odds of 150/1. The rest of the teams in the Premiership such as Crystal Palace, Brighton, Newcastle, Sheffield United and West Ham are expected to pass by unnoticed unless their opponents are Liverpool or Manchester City. But for a reliable surprise challenge, Leicester City might just repeat their success of 2015-16.