Transfer News: Skriniar To Spurs; Rice In, Jorginho Out At Chelsea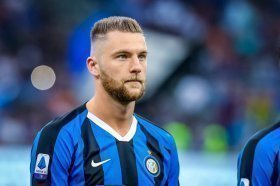 The Premier League summer transfer window is coming to an end fast as teams try to strengthen their teams ahead of the 2020/21 season, which is already underway.
If you are a punter of soccer betting on Betway, you must be following the proceedings keenly. London clubs Chelsea, Arsenal, and Tottenham Hotspur are all making headlines this last week of the transfer window.

Chelsea Look To Offload Jorginho To Make Room For Rice.

Frank Lampard is still keen on bringing Declan Rice to the Stamford Bridge before the October 5th deadline. However, he has to deal with a bloated squad issue, especially in the midfield department. That means he has to offload some of the players that are not in his rebuild plans to make way for the West Ham midfielder. Jorginho, who plays in a similar position as Rice, is the likely player to leave. Arsenal and Mikel Arteta have been eyeing the player. 

Skriniar To Spurs To Strengthen A Leaky Defense

In the winter and summer transfers, Jose Mourinho has been busy in the transfer market. However, most of the players that have come in are attackers. Steven Bergwin and Gareth Bale have all joined Spurs as Mourinho tries to assemble a team that can bring silverware at the White Hart Lane. The manager is known for building his teams from a strong backline and currently requires someone who can command and organize his defense.

Inter Milan defender Skriniar is considered among the most experienced defenders in the market. Reports suggest that Mourinho is a huge admirer of the 25-year-old. To prize him away from Milan, Chairman Dan Levy will have to fork 70 million USD. Punters on Betway will be following this transfer closely as it is likely to make Tottenham a team to watch this season. 

Arsenal Are Interested In Aouar.

Aouar was subject to a lot of transfer speculation with Liverpool and Manchester City also showing interest. However, the two clubs have not been active in their pursuit of the Lyon midfielder, leaving Arsenal alone in the quest. The Gunners had a first bid rejected, but reports suggest that the two teams still have the opportunity to negotiate. 

Lyon value their prized asset at 69 million USD, and Arsenal made a bid in the region of 45 million USD. The player is reported to have agreed personal terms with The Gunners, and his move is now dependent on the two clubs agreeing on a fee.     

What to Expect

With less than a week remaining in the transfer window, punters on Betway should expect a lot of movement of players. The EPL's top teams are still looking to strengthen their ranks with the most dramatic transfer saga of Sancho to United still dragging on. There have already been big-name arrivals like Harvetz to Chelsea, Van De Beek to Manchester United, James Rodriguez to Everton, and Gareth Bale making a loan return to Spurs. Before the deadline, there are likely to be more surprises.