Chelsea man explains why he rejected Barcelona move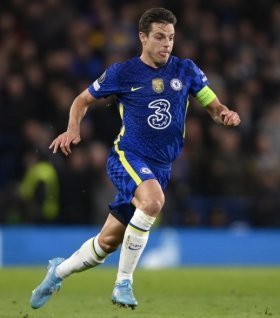 Cesar Azpilicueta

had been expected to make the move from Premier League side Chelsea to Barcelona this summer, but at the last minute the club captain opted to stay at Stamford Bridge. Azpi has now revealed the reasons why he decided not to move to the Nou Camp in an in-depth interview.


The 32-year-old penned a 2 year extension to his current deal at Chelsea just this month, extending his lengthy stay with the Blues. Since his arrival from Marseille, the defender has gone on to be one of the club's most important players.

When asked about the reasons why he opted not to transfer to Barca, Azpilicueta quipped: "I always stayed committed to the club, it's how I've been since day one. This is my home and I never took the selfish decision.

"After the Club World Cup, I shared my feelings [about leaving], it was never a decision about contract years or wages.

"I expressed my feelings and then everything changed with the ownership and sanctions.

"I dealt with the situation in my own way. We [he and the new owners] had honest conversations and I'm really proud to be the Chelsea captain and I'm looking forward for the next years. I decided that the best thing for everybody was to stay."