Everton Handed 10 Points Deduction By The Premier League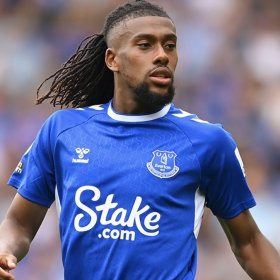 Everton FC have been handed a 10-points penalty deduction by the Premier League for breaching the league's Profit and Sustainability Rules.
The decision comes months after the club was charged in March for alleged breaches relating to the club's finances in the 2021/2022 season.

After a hearing last month from an independent commission, the decision has been communicated to Everton FC today and the statement reads, "An independent Commission has imposed an immediate deduction of 10 points on Everton FC for a breach of the Premier League's Profitability and Sustainability Rules (PSRs).

"The Premier League issued a complaint against the Club and referred the case to an independent Commission earlier this year. During the proceedings, the Club admitted it was in breach of the PSRS for the period ending Season 2021/22 but the extent of the breach remained in dispute.

Following a five-day hearing last month, the Commission determined that Everton FC's PSR Calculation for the relevant period resulted in a loss of £124.5million, as contended by the Premier League, which exceeded the threshold of £105million permitted under the PSRs. The commission concluded that a sporting sanction in the form of a 10-point deduction should be imposed. That sanction has immediate effect."

Everton have issued a club statement on their website saying they're "shocked and disappointed by the ruling of the Premier League's Commission."

Everton believe the decision to be "wholly disproportionate and unjust sporting sanction."

Everton FC will appeal the decision and have communicated their intent of doing so to the Premier League.

The Premier League's Financial and Sustainability Rules state that clubs are only allowed to lose a maximum of £105m ($128.4m) over a three-year period.

Everton posted losses of £370m between 2018 and 2021.

The points deduction will see Everton drop into the relegation bottom at 19th position with 4 points, level with Burnley FC at 20th but with a better goal difference.

The decision comes amidst scrutiny of the finances of several clubs in the Premier League with Manchester City currently being investigated for over 100 breaches of FFP rules.

Chelsea FC are also being investigated by the Premier League in relation to their finances during the Roman Abramovich era with a BBC report finding links between Chelsea's former owner Roman Abramovich and the Russian government.