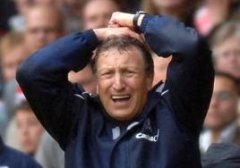 Neil Warnock has been dismissed by Crystal Palace after the 3-1 defeat to Southampton yesterday. Former coach Tony Pulis is amongst the candidates for the vacant role.
- read news story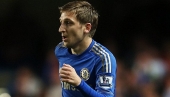 German international Marco Marin could return to Stamford Bridge following an unsuccessful loan spell at Fiorentina.
-
read news story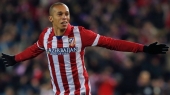 Atletico Madrid are keen on allowing the sale of Brazilian defender Miranda in the winter transfer window.
-
read news story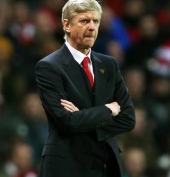 Arsenal manager Arsene Wenger has admitted that he does not give importance to rumours linking striker Lukas Podolski with a January exit from the club.
-
read news story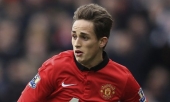 Manchester United manager Louis van Gaal has revealed that Belgian winger Adnan Januzaj will not leave Old Trafford on loan in January.
-
read news story
Chelsea
18
45
Man City
18
42
Man Utd
18
35
Southampton
18
32
West Ham
18
31
Arsenal
18
30
Tottenham
18
30
Swansea
18
28
Liverpool
18
25
Newcastle
18
23
Stoke
18
22
Everton
18
21
Aston Villa
18
20
Sunderland
18
19
West Brom
18
17
QPR
18
17
Hull
18
16
Crystal Palace
18
15
Burnley
18
15
Leicester
18
10
| | | |
| --- | --- | --- |
| Real Madrid | 15 | 39 |
| Barcelona | 16 | 38 |
| Atl Madrid | 16 | 35 |
| Valencia | 16 | 31 |
| Villarreal | 16 | 30 |
| Sevilla | 15 | 30 |
| Málaga | 16 | 30 |
| Celta de Vigo | 16 | 20 |
| Eibar | 16 | 20 |
| Espanyol | 16 | 20 |
| Ath Bilbao | 16 | 19 |
| Getafe | 16 | 17 |
| Rayo Vallecano | 16 | 17 |
| Real Sociedad | 16 | 15 |
| Levante | 16 | 15 |
| Almería | 16 | 13 |
| Deportivo de La Coruña | 16 | 13 |
| Granada CF | 16 | 13 |
| Córdoba | 16 | 11 |
| Elche | 16 | 10 |
| | | |
| --- | --- | --- |
| Juventus | 16 | 39 |
| Roma | 16 | 36 |
| Lazio | 16 | 27 |
| Napoli | 16 | 27 |
| Sampdoria | 16 | 27 |
| Genoa | 16 | 26 |
| Milan | 16 | 25 |
| Fiorentina | 16 | 24 |
| Udinese | 16 | 22 |
| Palermo | 16 | 22 |
| Inter Milan | 16 | 21 |
| Sassuolo | 16 | 20 |
| Empoli | 16 | 17 |
| Torino | 16 | 17 |
| Verona | 16 | 17 |
| Chievo | 16 | 16 |
| Atalanta | 16 | 15 |
| Cagliari | 16 | 12 |
| Cesena | 16 | 9 |
| Parma | 16 | 6 |
| | | |
| --- | --- | --- |
| Bayern Mun | 17 | 45 |
| VfL Wolfsburg | 17 | 34 |
| Bayer Levkn | 17 | 28 |
| Borussia Mönchengladbach | 17 | 27 |
| Schalke | 17 | 27 |
| FC Augsburg | 17 | 27 |
| TSG 1899 Hoffenheim | 17 | 26 |
| Hannover 96 | 17 | 24 |
| Eintracht Frankfurt | 17 | 23 |
| SC Paderborn 07 | 17 | 19 |
| 1. FC Köln | 17 | 19 |
| 1. FSV Mainz 05 | 17 | 18 |
| Hertha BSC | 17 | 18 |
| Hamburger SV | 17 | 17 |
| VfB Stuttgart | 17 | 17 |
| SV Werder Bremen | 17 | 17 |
| Bor Dortmd | 17 | 15 |
| Sport-Club Freiburg | 17 | 15 |
| | | |
| --- | --- | --- |
| Marseille | 19 | 41 |
| Lyon | 19 | 39 |
| Paris St G | 19 | 38 |
| St Etienne | 19 | 36 |
| Monaco | 19 | 32 |
| Bordeaux | 19 | 31 |
| Nantes | 19 | 30 |
| Rennes | 19 | 28 |
| Reims | 19 | 28 |
| Montpellier | 19 | 26 |
| Nice | 19 | 22 |
| Guingamp | 19 | 22 |
| Lille | 18 | 21 |
| Toulouse | 19 | 21 |
| Lorient | 19 | 20 |
| Lens | 19 | 19 |
| Metz | 19 | 19 |
| Evian Thonon Gaillard | 18 | 19 |
| Bastia | 19 | 18 |
| Caen | 19 | 15 |