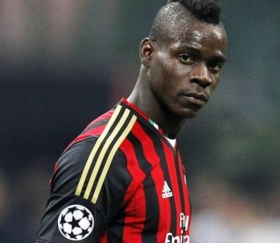 English giants Liverpool have reached an agreement over the sale of Mario Balotelli in a £16m transfer with AC Milan.
- read news story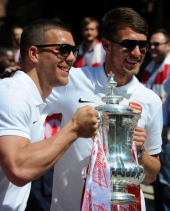 Serie A giants Napoli have reportedly joined the long list of suitors for Arsenal forward Lukas Podolski.
-
read news story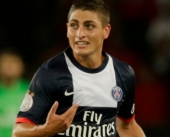 Arsenal could be set to make a summer move for one of Ligue 1's best, according to a report.
-
read news story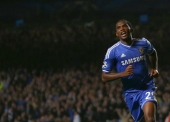 Cameroon international Samuel Eto'o has undergone a successful medical in Paris ahead of the proposed transfer to Liverpool, The Mirror reports.
-
read news story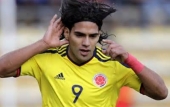 Arsenal are reportedly considered favourites to seal a deal for one of the best strikers from Ligue 1 this summer.
-
read news story
Chelsea
1
3
Man City
1
3
Arsenal
1
3
Liverpool
1
3
Swansea
1
3
Aston Villa
1
3
Hull
1
3
Tottenham
1
3
Everton
1
1
Leicester
1
1
Sunderland
1
1
West Brom
1
1
Crystal Palace
1
0
Man Utd
1
0
Southampton
1
0
QPR
1
0
Stoke
1
0
West Ham
1
0
Burnley
1
0
Newcastle
1
0
| | | |
| --- | --- | --- |
| Almería | 0 | 0 |
| Athletic Bilbao | 0 | 0 |
| Atlético Madrid | 0 | 0 |
| Barcelona | 0 | 0 |
| Celta de Vigo | 0 | 0 |
| Córdoba | 0 | 0 |
| Deportivo de La Coruña | 0 | 0 |
| Eibar | 0 | 0 |
| Elche | 0 | 0 |
| Espanyol | 0 | 0 |
| Getafe | 0 | 0 |
| Granada CF | 0 | 0 |
| Levante | 0 | 0 |
| Málaga | 0 | 0 |
| Rayo Vallecano | 0 | 0 |
| Real Madrid | 0 | 0 |
| Real Sociedad | 0 | 0 |
| Sevilla | 0 | 0 |
| Valencia CF | 0 | 0 |
| Villarreal | 0 | 0 |
| | | |
| --- | --- | --- |
| Atalanta | 0 | 0 |
| Cagliari | 0 | 0 |
| Cesena | 0 | 0 |
| Chievo | 0 | 0 |
| Empoli | 0 | 0 |
| Fiorentina | 0 | 0 |
| Genoa | 0 | 0 |
| Internazionale | 0 | 0 |
| Juventus | 0 | 0 |
| Lazio | 0 | 0 |
| Milan | 0 | 0 |
| Napoli | 0 | 0 |
| Palermo | 0 | 0 |
| Parma | 0 | 0 |
| Roma | 0 | 0 |
| Sampdoria | 0 | 0 |
| Sassuolo | 0 | 0 |
| Torino | 0 | 0 |
| Udinese | 0 | 0 |
| Verona | 0 | 0 |
| | | |
| --- | --- | --- |
| Bayern Munich | 1 | 3 |
| VfB Stuttgart | 0 | 0 |
| TSG 1899 Hoffenheim | 0 | 0 |
| Sport-Club Freiburg | 0 | 0 |
| SV Werder Bremen | 0 | 0 |
| SC Paderborn 07 | 0 | 0 |
| Hertha BSC | 0 | 0 |
| Hannover 96 | 0 | 0 |
| Hamburger SV | 0 | 0 |
| FC Schalke 04 | 0 | 0 |
| FC Augsburg | 0 | 0 |
| Eintracht Frankfurt | 0 | 0 |
| Borussia Mönchengladbach | 0 | 0 |
| Borussia Dortmund | 0 | 0 |
| Bayer 04 Leverkusen | 0 | 0 |
| 1. FSV Mainz 05 | 0 | 0 |
| 1. FC Köln | 0 | 0 |
| VfL Wolfsburg | 1 | 0 |
| | | |
| --- | --- | --- |
| Bordeaux | 2 | 6 |
| St Etienne | 2 | 6 |
| Paris St-Germain | 3 | 5 |
| Nice | 2 | 4 |
| Nantes | 2 | 4 |
| Lorient | 2 | 4 |
| Lille | 2 | 4 |
| Rennes | 2 | 3 |
| Caen | 2 | 3 |
| Lyon | 2 | 3 |
| Montpellier | 2 | 3 |
| Toulouse | 2 | 3 |
| Guingamp | 2 | 3 |
| Metz | 2 | 2 |
| Reims | 2 | 1 |
| Marseille | 2 | 1 |
| Bastia | 2 | 1 |
| Evian Thonon Gaillard | 3 | 1 |
| Lens | 2 | 0 |
| Monaco | 2 | 0 |