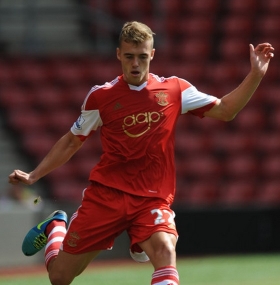 Arsenal coach Arsene Wenger has confirmed that a deal for Calum Chambers is close to completion. The full back will transfer from Southampton and sign a five year deal shortly.
- read news story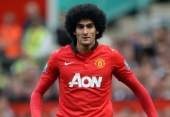 Marouane's future at Manchester United has reached a new level of uncertainty following reports that his agent has held talks with Napoli over a potential switch to the Serie A.
-
read news story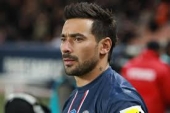 Liverpool are reportedly set to make a summer bid for Paris Saint-Germain striker Ezequiel Lavezzi, according to The Express.
-
read news story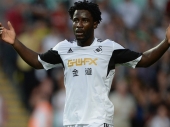 Swansea City have ruled out a move away for Ivory Coast international striker Wilfried Bony. The forward has been linked with moves to both Tottenham and Liverpool in recent weeks.
-
read news story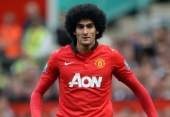 Manchester United midfielder Marouane Fellaini is not being chased by Rafa Benitez's side Napoli. The Belgian international had been linked with a move away from Old Trafford but it appears a move to the Serie A giants is not a viable option.
-
read news story
Arsenal
0
0
Aston Villa
0
0
Burnley
0
0
Chelsea
0
0
Crystal Palace
0
0
Everton
0
0
Hull
0
0
Leicester
0
0
Liverpool
0
0
Man City
0
0
Man Utd
0
0
Newcastle
0
0
QPR
0
0
Southampton
0
0
Stoke
0
0
Sunderland
0
0
Swansea
0
0
Tottenham
0
0
West Brom
0
0
West Ham
0
0
| | | |
| --- | --- | --- |
| Almería | 0 | 0 |
| Athletic Bilbao | 0 | 0 |
| Atlético Madrid | 0 | 0 |
| Barcelona | 0 | 0 |
| Celta de Vigo | 0 | 0 |
| Córdoba | 0 | 0 |
| Deportivo de La Coruña | 0 | 0 |
| Eibar | 0 | 0 |
| Elche | 0 | 0 |
| Espanyol | 0 | 0 |
| Getafe | 0 | 0 |
| Granada CF | 0 | 0 |
| Levante | 0 | 0 |
| Málaga | 0 | 0 |
| Rayo Vallecano | 0 | 0 |
| Real Madrid | 0 | 0 |
| Real Sociedad | 0 | 0 |
| Sevilla | 0 | 0 |
| Valencia CF | 0 | 0 |
| Villarreal | 0 | 0 |
| | | |
| --- | --- | --- |
| Atalanta | 0 | 0 |
| Cagliari | 0 | 0 |
| Cesena | 0 | 0 |
| Chievo | 0 | 0 |
| Empoli | 0 | 0 |
| Fiorentina | 0 | 0 |
| Genoa | 0 | 0 |
| Internazionale | 0 | 0 |
| Juventus | 0 | 0 |
| Lazio | 0 | 0 |
| Milan | 0 | 0 |
| Napoli | 0 | 0 |
| Palermo | 0 | 0 |
| Parma | 0 | 0 |
| Roma | 0 | 0 |
| Sampdoria | 0 | 0 |
| Sassuolo | 0 | 0 |
| Torino | 0 | 0 |
| Udinese | 0 | 0 |
| Verona | 0 | 0 |
| | | |
| --- | --- | --- |
| VfL Wolfsburg | 0 | 0 |
| VfB Stuttgart | 0 | 0 |
| TSG 1899 Hoffenheim | 0 | 0 |
| Sport-Club Freiburg | 0 | 0 |
| SV Werder Bremen | 0 | 0 |
| SC Paderborn 07 | 0 | 0 |
| Hertha BSC | 0 | 0 |
| Hannover 96 | 0 | 0 |
| Hamburger SV | 0 | 0 |
| FC Schalke 04 | 0 | 0 |
| Bayern Munich | 0 | 0 |
| FC Augsburg | 0 | 0 |
| Eintracht Frankfurt | 0 | 0 |
| Borussia Mönchengladbach | 0 | 0 |
| Borussia Dortmund | 0 | 0 |
| Bayer 04 Leverkusen | 0 | 0 |
| 1. FSV Mainz 05 | 0 | 0 |
| 1. FC Köln | 0 | 0 |
| | | |
| --- | --- | --- |
| Bastia | 0 | 0 |
| Bordeaux | 0 | 0 |
| Caen | 0 | 0 |
| Evian Thonon Gaillard | 0 | 0 |
| Guingamp | 0 | 0 |
| Lens | 0 | 0 |
| Lille | 0 | 0 |
| Lorient | 0 | 0 |
| Lyon | 0 | 0 |
| Marseille | 0 | 0 |
| Metz | 0 | 0 |
| Monaco | 0 | 0 |
| Montpellier | 0 | 0 |
| Nantes | 0 | 0 |
| Nice | 0 | 0 |
| Paris St-Germain | 0 | 0 |
| Reims | 0 | 0 |
| Rennes | 0 | 0 |
| St Etienne | 0 | 0 |
| Toulouse | 0 | 0 |