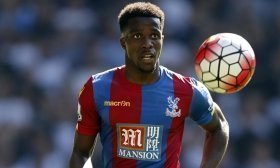 Zaha pledged his future to the club and put pen to paper a new deal that will keep him at Selhurst Park till 2022.
- read news story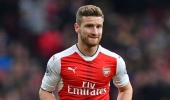 Arsenal manager Arsene Wenger will have a tough decision to make on the fitness of defender Shkodran Mustafi ahead of tomorrow's FA Cup clash against Chelsea.
-
read news story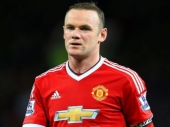 Manchester United striker Wayne Rooney will seek to end his association at Old Trafford this summer amid interest from a couple of Chinese clubs.
-
read news story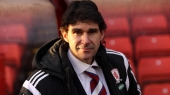 Former Middlesbrough manager Aitor Karanka has emerged as a top candidate to take over the hot seat at Leeds United following Garry Monk's surprise resignation earlier in the week.
-
read news story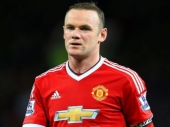 Gareth Southgate announced his England squad selection today ahead of the upcoming international fixtures against Scotland and France. Captain Wayne Rooney's difficulty in breaking into Manchester United's team this season has seen him omitted from the national team, for the second time under manager Gareth Southgate.
-
read news story
| | | |
| --- | --- | --- |
| Chelsea | 38 | 93 |
| Tottenham | 38 | 86 |
| Man City | 38 | 78 |
| Liverpool | 38 | 76 |
| Arsenal | 38 | 75 |
| Man Utd | 38 | 69 |
| Everton | 38 | 61 |
| Southampton | 38 | 46 |
| Bournemouth | 38 | 46 |
| West Brom | 38 | 45 |
| West Ham | 38 | 45 |
| Leicester | 38 | 44 |
| Stoke | 38 | 44 |
| Crystal Palace | 38 | 41 |
| Swansea | 38 | 41 |
| Burnley | 38 | 40 |
| Watford | 38 | 40 |
| Hull | 38 | 34 |
| Middlesbrough | 38 | 28 |
| Sunderland | 38 | 24 |
| | | |
| --- | --- | --- |
| Real Madrid | 38 | 93 |
| Barcelona | 38 | 90 |
| Atl Madrid | 38 | 78 |
| Sevilla | 38 | 72 |
| Villarreal | 38 | 67 |
| Real Sociedad | 38 | 64 |
| Ath Bilbao | 38 | 63 |
| Espanyol | 38 | 56 |
| Alavés | 38 | 55 |
| Eibar | 38 | 54 |
| Malaga | 38 | 46 |
| Valencia | 38 | 46 |
| Celta Vigo | 38 | 45 |
| Las Palmas | 38 | 39 |
| Real Betis | 38 | 39 |
| Deportivo La Coruña | 38 | 36 |
| Leganés | 38 | 35 |
| Sporting Gijón | 38 | 31 |
| Osasuna | 38 | 22 |
| Granada | 38 | 20 |
| | | |
| --- | --- | --- |
| Juventus | 37 | 88 |
| Roma | 37 | 84 |
| Napoli | 37 | 83 |
| Lazio | 37 | 70 |
| Atalanta | 37 | 69 |
| Milan | 37 | 63 |
| Inter Milan | 37 | 59 |
| Fiorentina | 37 | 59 |
| Torino | 37 | 50 |
| Sampdoria | 37 | 48 |
| Sassuolo | 37 | 46 |
| Udinese | 37 | 45 |
| Cagliari | 37 | 44 |
| Chievo | 37 | 43 |
| Bologna | 37 | 41 |
| Genoa | 37 | 36 |
| Empoli | 37 | 32 |
| Crotone | 37 | 31 |
| Palermo | 37 | 23 |
| Pescara | 37 | 17 |
| | | |
| --- | --- | --- |
| Bayern Mun | 34 | 82 |
| RB Leipzig | 34 | 67 |
| Bor Dortmd | 34 | 64 |
| TSG Hoffenheim | 34 | 62 |
| 1. FC Köln | 34 | 49 |
| Hertha BSC | 34 | 49 |
| SC Freiburg | 34 | 48 |
| Werder Bremen | 34 | 45 |
| B Gladbach | 34 | 45 |
| Schalke | 34 | 43 |
| Eintracht Frankfurt | 34 | 42 |
| Bayer Levkn | 34 | 41 |
| FC Augsburg | 34 | 38 |
| Hamburger SV | 34 | 38 |
| Mainz 05 | 34 | 37 |
| VfL Wolfsburg | 34 | 37 |
| FC Ingolstadt | 34 | 32 |
| Darmstadt 98 | 34 | 25 |
| | | |
| --- | --- | --- |
| Monaco | 38 | 95 |
| Paris St G | 38 | 87 |
| Nice | 38 | 78 |
| Lyon | 38 | 67 |
| Marseille | 38 | 62 |
| Bordeaux | 38 | 59 |
| Nantes | 38 | 51 |
| Saint-Étienne | 38 | 50 |
| Rennes | 38 | 50 |
| Guingamp | 38 | 50 |
| Lille | 38 | 46 |
| Angers | 38 | 46 |
| Toulouse | 38 | 44 |
| Metz | 38 | 43 |
| Montpellier | 38 | 39 |
| Dijon | 38 | 37 |
| Caen | 38 | 37 |
| Lorient | 38 | 36 |
| Nancy | 38 | 35 |
| Bastia | 38 | 34 |