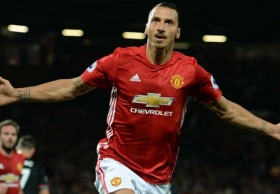 After an uncertain time and a number of clubs declaring their interest in signing him, Manchester United striker Zlatan Ibrahimovic has confirmed that he in in talks with the club over extending his stay at Old Trafford.
- read news story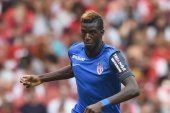 Manchester United are understood to be stepping up their pursuit of Monaco midfielder Tiemoue Bakayoko, who is also a summer target for Chelsea.
-
read news story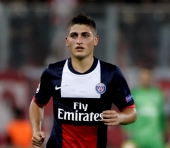 Premier League leaders Chelsea face a tough task of luring Paris Saint-Germain's Marco Verratti amid interest from Barcelona.
-
read news story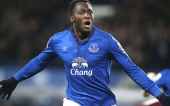 Manchester United will reportedly go on a transfer tussle with Chelsea to secure the signature of Everton striker Romelu Lukaku.
-
read news story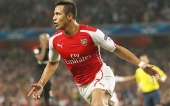 Not a day passes by at the moment without Alexis Sanchez being linked with a different club, as his exit from the Emirates look imminent as a result of a dramatic season on and off the pitch at Arsenal. Now however, Sanchez claims that he is happy at his current club.
-
read news story
| | | |
| --- | --- | --- |
| Chelsea | 28 | 69 |
| Tottenham | 28 | 59 |
| Man City | 28 | 57 |
| Liverpool | 29 | 56 |
| Man Utd | 27 | 52 |
| Arsenal | 27 | 50 |
| Everton | 29 | 50 |
| West Brom | 29 | 43 |
| Stoke | 29 | 36 |
| Southampton | 27 | 33 |
| Bournemouth | 29 | 33 |
| West Ham | 29 | 33 |
| Burnley | 29 | 32 |
| Watford | 28 | 31 |
| Leicester | 28 | 30 |
| Crystal Palace | 28 | 28 |
| Swansea | 29 | 27 |
| Hull | 29 | 24 |
| Middlesbrough | 28 | 22 |
| Sunderland | 28 | 20 |
| | | |
| --- | --- | --- |
| Real Madrid | 27 | 65 |
| Barcelona | 28 | 63 |
| Sevilla | 28 | 57 |
| Atl Madrid | 28 | 55 |
| Villarreal | 28 | 48 |
| Real Sociedad | 28 | 48 |
| Ath Bilbao | 28 | 44 |
| Eibar | 28 | 41 |
| Espanyol | 28 | 40 |
| Alavés | 28 | 40 |
| Celta Vigo | 27 | 38 |
| Las Palmas | 28 | 35 |
| Real Betis | 28 | 31 |
| Valencia | 28 | 30 |
| Malaga | 28 | 27 |
| Deportivo La Coruña | 28 | 27 |
| Leganés | 28 | 26 |
| Sporting Gijón | 28 | 21 |
| Granada | 28 | 19 |
| Osasuna | 28 | 11 |
| | | |
| --- | --- | --- |
| Juventus | 29 | 73 |
| Roma | 29 | 65 |
| Napoli | 29 | 63 |
| Lazio | 29 | 57 |
| Inter Milan | 29 | 55 |
| Atalanta | 29 | 55 |
| Milan | 29 | 53 |
| Fiorentina | 29 | 48 |
| Sampdoria | 29 | 41 |
| Torino | 29 | 40 |
| Chievo | 29 | 38 |
| Udinese | 29 | 36 |
| Bologna | 29 | 34 |
| Cagliari | 29 | 32 |
| Sassuolo | 29 | 31 |
| Genoa | 29 | 29 |
| Empoli | 29 | 22 |
| Palermo | 29 | 15 |
| Crotone | 29 | 14 |
| Pescara | 29 | 12 |
| | | |
| --- | --- | --- |
| Bayern Mun | 25 | 62 |
| RB Leipzig | 25 | 49 |
| Bor Dortmd | 25 | 46 |
| TSG Hoffenheim | 25 | 45 |
| Hertha BSC | 25 | 40 |
| 1. FC Köln | 25 | 37 |
| Eintracht Frankfurt | 25 | 36 |
| SC Freiburg | 25 | 35 |
| Schalke | 25 | 33 |
| B Gladbach | 25 | 32 |
| Bayer Levkn | 25 | 31 |
| Mainz 05 | 25 | 29 |
| Werder Bremen | 25 | 29 |
| FC Augsburg | 25 | 29 |
| VfL Wolfsburg | 25 | 29 |
| Hamburger SV | 25 | 27 |
| FC Ingolstadt | 25 | 19 |
| Darmstadt 98 | 25 | 15 |
| | | |
| --- | --- | --- |
| Monaco | 30 | 71 |
| Paris St G | 30 | 68 |
| Nice | 30 | 64 |
| Lyon | 29 | 50 |
| Marseille | 30 | 46 |
| Bordeaux | 30 | 46 |
| Saint-Étienne | 30 | 44 |
| Rennes | 30 | 39 |
| Angers | 30 | 39 |
| Guingamp | 30 | 38 |
| Nantes | 30 | 38 |
| Toulouse | 30 | 37 |
| Metz | 29 | 35 |
| Lille | 30 | 34 |
| Montpellier | 30 | 33 |
| Caen | 30 | 32 |
| Dijon | 30 | 28 |
| Nancy | 30 | 28 |
| Bastia | 30 | 25 |
| Lorient | 30 | 25 |