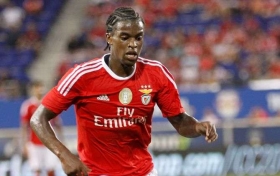 Premier League leaders Chelsea are reportedly in the front seat to sign Manchester United target Nelson Semedo. The full-back was linked with a proposed move to Old Trafford earlier in the month.
- read news story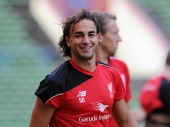 Liverpool attacker Lazar Markovic could seal a temporary deal to Hull City after he returned from his loan stint at Sporting.
-
read news story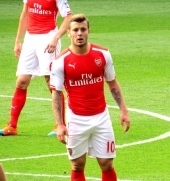 England international Jack Wilshere will only decide on his future after he returns from his loan spell at Bournemouth in the summer. The Arsenal midfielder has managed to keep up his fitness levels at Dean Court this season.
-
read news story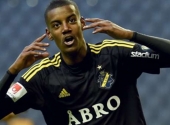 Real Madrid could reportedly face defeat in the pursuit of AIK Athens striker Alexander Isak. The Swede has snubbed Los Blancos' approach in a bid to complete a move to Borussia Dortmund.
-
read news story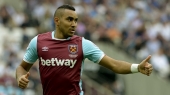 Ligue 1 challengers Nice have joined the chase to sign wantaway West Ham United attacker Dimitri Payet. The 29-year-old is desperate to return to France in the current transfer window.
-
read news story
| | | |
| --- | --- | --- |
| Chelsea | 22 | 55 |
| Arsenal | 22 | 47 |
| Tottenham | 22 | 46 |
| Liverpool | 22 | 45 |
| Man City | 22 | 43 |
| Man Utd | 22 | 41 |
| Everton | 22 | 36 |
| West Brom | 22 | 32 |
| Stoke | 22 | 28 |
| West Ham | 22 | 28 |
| Southampton | 22 | 27 |
| Bournemouth | 22 | 26 |
| Burnley | 22 | 26 |
| Watford | 22 | 24 |
| Leicester | 22 | 21 |
| Middlesbrough | 22 | 20 |
| Swansea | 22 | 18 |
| Crystal Palace | 22 | 16 |
| Hull | 22 | 16 |
| Sunderland | 22 | 15 |
| | | |
| --- | --- | --- |
| Real Madrid | 18 | 43 |
| Sevilla | 19 | 42 |
| Barcelona | 19 | 41 |
| Atl Madrid | 19 | 35 |
| Real Sociedad | 19 | 35 |
| Villarreal | 19 | 31 |
| Ath Bilbao | 19 | 29 |
| Celta Vigo | 19 | 27 |
| Espanyol | 19 | 26 |
| Eibar | 19 | 26 |
| Las Palmas | 19 | 25 |
| Alavés | 19 | 23 |
| Real Betis | 19 | 22 |
| Malaga | 19 | 21 |
| Valencia | 18 | 19 |
| Deportivo La Coruña | 19 | 19 |
| Leganés | 19 | 18 |
| Sporting Gijón | 19 | 13 |
| Granada | 19 | 10 |
| Osasuna | 19 | 9 |
| | | |
| --- | --- | --- |
| Juventus | 20 | 48 |
| Roma | 21 | 47 |
| Napoli | 21 | 44 |
| Lazio | 21 | 40 |
| Inter Milan | 21 | 39 |
| Atalanta | 21 | 38 |
| Milan | 20 | 37 |
| Fiorentina | 20 | 33 |
| Torino | 21 | 30 |
| Bologna | 20 | 26 |
| Cagliari | 21 | 26 |
| Udinese | 21 | 25 |
| Chievo | 21 | 25 |
| Sassuolo | 21 | 24 |
| Genoa | 21 | 24 |
| Sampdoria | 21 | 24 |
| Empoli | 21 | 21 |
| Crotone | 20 | 10 |
| Palermo | 21 | 10 |
| Pescara | 20 | 9 |
| | | |
| --- | --- | --- |
| Bayern Mun | 17 | 42 |
| RB Leipzig | 17 | 39 |
| TSG Hoffenheim | 17 | 31 |
| Bor Dortmd | 17 | 30 |
| Hertha BSC | 17 | 30 |
| Eintracht Frankfurt | 17 | 29 |
| 1. FC Köln | 17 | 26 |
| Bayer Levkn | 17 | 24 |
| SC Freiburg | 17 | 23 |
| Schalke | 17 | 21 |
| Mainz 05 | 17 | 21 |
| VfL Wolfsburg | 17 | 19 |
| FC Augsburg | 17 | 18 |
| B Gladbach | 17 | 17 |
| Werder Bremen | 17 | 16 |
| Hamburger SV | 17 | 13 |
| FC Ingolstadt | 17 | 12 |
| Darmstadt 98 | 17 | 9 |
| | | |
| --- | --- | --- |
| Monaco | 21 | 48 |
| Nice | 21 | 46 |
| Paris St G | 21 | 45 |
| Lyon | 20 | 37 |
| Guingamp | 21 | 31 |
| Saint-Étienne | 21 | 30 |
| Marseille | 21 | 30 |
| Rennes | 21 | 29 |
| Bordeaux | 21 | 29 |
| Toulouse | 21 | 26 |
| Nantes | 21 | 25 |
| Nancy | 20 | 24 |
| Montpellier | 21 | 23 |
| Lille | 21 | 23 |
| Dijon | 21 | 21 |
| Bastia | 21 | 21 |
| Caen | 20 | 21 |
| Metz | 20 | 21 |
| Angers | 21 | 20 |
| Lorient | 21 | 18 |