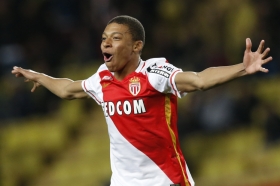 Liverpool have reportedly had an £88m bid knocked back for AS Monaco frontman Kylian Mbappe. The 18-year-old is attracting interest from many elite clubs following a top campaign with the Principality club.
- read news story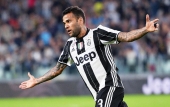 Following news about Dani Alves possibly moving to Manchester City, the Brazilian has added fuel to the speculation by openly talking about his admiration for Pep Guardiola.
-
read news story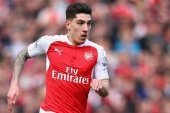 The Catalan club are reportedly losing patience with Bellerin and wants the defender to facilitate transfer proceedings by handing in a transfer request to Arsenal.
-
read news story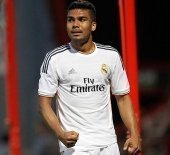 The Italian giants are not finished with their summer spending spree and now want Real Madrid midfielder Casemiro in a bid to bring the club back to its glory days.
-
read news story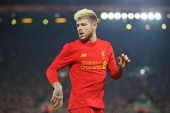 Liverpool have rejected an £11 million bid from Serie A team Napoli for left-back Alberto Moreno as they hold out in hope of a higher offer in the near future.
-
read news story
| | | |
| --- | --- | --- |
| Arsenal | 0 | 0 |
| Bournemouth | 0 | 0 |
| Brighton | 0 | 0 |
| Burnley | 0 | 0 |
| Chelsea | 0 | 0 |
| Crystal Palace | 0 | 0 |
| Everton | 0 | 0 |
| Huddersfield | 0 | 0 |
| Leicester | 0 | 0 |
| Liverpool | 0 | 0 |
| Man City | 0 | 0 |
| Man Utd | 0 | 0 |
| Newcastle | 0 | 0 |
| Southampton | 0 | 0 |
| Stoke | 0 | 0 |
| Swansea | 0 | 0 |
| Tottenham | 0 | 0 |
| Watford | 0 | 0 |
| West Brom | 0 | 0 |
| West Ham | 0 | 0 |
| | | |
| --- | --- | --- |
| Real Madrid | 38 | 93 |
| Barcelona | 38 | 90 |
| Atl Madrid | 38 | 78 |
| Sevilla | 38 | 72 |
| Villarreal | 38 | 67 |
| Real Sociedad | 38 | 64 |
| Ath Bilbao | 38 | 63 |
| Espanyol | 38 | 56 |
| Alavés | 38 | 55 |
| Eibar | 38 | 54 |
| Malaga | 38 | 46 |
| Valencia | 38 | 46 |
| Celta Vigo | 38 | 45 |
| Las Palmas | 38 | 39 |
| Real Betis | 38 | 39 |
| Deportivo La Coruña | 38 | 36 |
| Leganés | 38 | 35 |
| Sporting Gijón | 38 | 31 |
| Osasuna | 38 | 22 |
| Granada | 38 | 20 |
| | | |
| --- | --- | --- |
| Juventus | 38 | 91 |
| Roma | 38 | 87 |
| Napoli | 38 | 86 |
| Atalanta | 38 | 72 |
| Lazio | 38 | 70 |
| Milan | 38 | 63 |
| Inter Milan | 38 | 62 |
| Fiorentina | 38 | 60 |
| Torino | 38 | 53 |
| Sampdoria | 38 | 48 |
| Cagliari | 38 | 47 |
| Sassuolo | 38 | 46 |
| Udinese | 38 | 45 |
| Chievo | 38 | 43 |
| Bologna | 38 | 41 |
| Genoa | 38 | 36 |
| Crotone | 38 | 34 |
| Empoli | 38 | 32 |
| Palermo | 38 | 26 |
| Pescara | 38 | 18 |
| | | |
| --- | --- | --- |
| Bayern Mun | 34 | 82 |
| RB Leipzig | 34 | 67 |
| Bor Dortmd | 34 | 64 |
| TSG Hoffenheim | 34 | 62 |
| 1. FC Köln | 34 | 49 |
| Hertha BSC | 34 | 49 |
| SC Freiburg | 34 | 48 |
| Werder Bremen | 34 | 45 |
| B Gladbach | 34 | 45 |
| Schalke | 34 | 43 |
| Eintracht Frankfurt | 34 | 42 |
| Bayer Levkn | 34 | 41 |
| FC Augsburg | 34 | 38 |
| Hamburger SV | 34 | 38 |
| Mainz 05 | 34 | 37 |
| VfL Wolfsburg | 34 | 37 |
| FC Ingolstadt | 34 | 32 |
| Darmstadt 98 | 34 | 25 |
| | | |
| --- | --- | --- |
| Amiens | 0 | 0 |
| Angers | 0 | 0 |
| Bordeaux | 0 | 0 |
| Caen | 0 | 0 |
| Dijon | 0 | 0 |
| Guingamp | 0 | 0 |
| Lille | 0 | 0 |
| Lyon | 0 | 0 |
| Marseille | 0 | 0 |
| Metz | 0 | 0 |
| Monaco | 0 | 0 |
| Montpellier | 0 | 0 |
| Nantes | 0 | 0 |
| Nice | 0 | 0 |
| Paris St G | 0 | 0 |
| Rennes | 0 | 0 |
| Saint-Étienne | 0 | 0 |
| Strasbourg | 0 | 0 |
| Toulouse | 0 | 0 |
| Troyes | 0 | 0 |