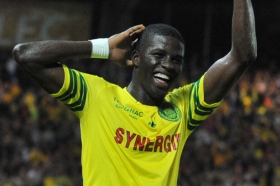 Senegalese international Papy Djilobodji is keen to prove himself following his deadline day move to Chelsea.
- read news story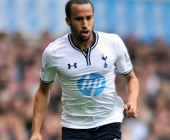 Tottenham Hotspur winger Andros Townsend is worried that the lack of first-team action could hamper his chances of featuring for England in Euro 2016.
-
read news story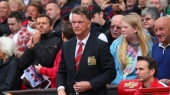 Robbie Savage has admitted that Manchester United may struggle to attain on a top four spot this season given the lack of forwards in their squad.
-
read news story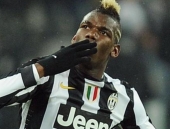 Juventus star Paul Pogba is thought to have rejected a move to Chelsea on transfer deadline day.
-
read news story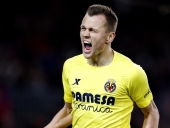 Everton had reportedly had a loan offer rejected for Real Madrid forward Denis Cheryshev.
-
read news story
Man City
4
12
Crystal Palace
4
9
Leicester
4
8
Swansea
4
8
Man Utd
4
7
Arsenal
4
7
Liverpool
4
7
West Ham
4
6
Everton
4
5
Southampton
4
5
Bournemouth
4
4
Aston Villa
4
4
Chelsea
4
4
Norwich
4
4
West Brom
4
4
Tottenham
4
3
Watford
4
3
Stoke
4
2
Newcastle
4
2
Sunderland
4
2
| | | |
| --- | --- | --- |
| Celta de Vigo | 2 | 6 |
| Eibar | 2 | 6 |
| Atl Madrid | 2 | 6 |
| Barcelona | 2 | 6 |
| Real Madrid | 2 | 4 |
| Villarreal | 2 | 4 |
| Granada CF | 2 | 3 |
| Espanyol | 2 | 3 |
| Deportivo de La Coruña | 2 | 2 |
| Valencia | 2 | 2 |
| Real Sociedad | 2 | 2 |
| Sporting de Gijón | 2 | 2 |
| Levante | 2 | 1 |
| Las Palmas | 2 | 1 |
| Málaga | 2 | 1 |
| Rayo Vallecano | 2 | 1 |
| Sevilla | 2 | 1 |
| Real Betis | 2 | 1 |
| Getafe | 2 | 0 |
| Ath Bilbao | 2 | 0 |
| | | |
| --- | --- | --- |
| Chievo | 2 | 6 |
| Torino | 2 | 6 |
| Inter Milan | 2 | 6 |
| Sassuolo | 2 | 6 |
| Palermo | 2 | 6 |
| Sampdoria | 2 | 4 |
| Roma | 2 | 4 |
| Atalanta | 2 | 3 |
| Genoa | 2 | 3 |
| Fiorentina | 2 | 3 |
| Udinese | 2 | 3 |
| Milan | 2 | 3 |
| Lazio | 2 | 3 |
| Napoli | 2 | 1 |
| Verona | 2 | 1 |
| Bologna | 2 | 0 |
| Juventus | 2 | 0 |
| Empoli | 2 | 0 |
| Frosinone | 2 | 0 |
| Carpi | 2 | 0 |
| | | |
| --- | --- | --- |
| Bor Dortmd | 3 | 9 |
| Bayern Mun | 3 | 9 |
| VfL Wolfsburg | 3 | 7 |
| 1. FC Köln | 3 | 7 |
| 1. FSV Mainz 05 | 3 | 6 |
| Bayer Levkn | 3 | 6 |
| FC Ingolstadt 04 | 3 | 6 |
| Eintracht Frankfurt | 3 | 4 |
| Schalke | 3 | 4 |
| Hertha BSC | 3 | 4 |
| SV Werder Bremen | 3 | 4 |
| SV Darmstadt 98 | 3 | 3 |
| Hamburger SV | 3 | 3 |
| TSG 1899 Hoffenheim | 3 | 1 |
| FC Augsburg | 3 | 1 |
| Hannover 96 | 3 | 1 |
| VfB Stuttgart | 3 | 0 |
| Borussia Mönchengladbach | 3 | 0 |
| | | |
| --- | --- | --- |
| Paris St G | 4 | 12 |
| Reims | 4 | 9 |
| Rennes | 4 | 9 |
| Angers | 4 | 8 |
| Lyon | 4 | 7 |
| Bastia | 4 | 7 |
| St Etienne | 4 | 7 |
| Nantes | 4 | 7 |
| Caen | 4 | 6 |
| Bordeaux | 4 | 5 |
| Nice | 4 | 5 |
| Lille | 4 | 5 |
| Monaco | 4 | 5 |
| Toulouse | 4 | 4 |
| Marseille | 4 | 3 |
| Guingamp | 4 | 3 |
| Troyes | 4 | 3 |
| Lorient | 4 | 2 |
| Montpellier | 4 | 1 |
| GFC Ajaccio | 4 | 1 |