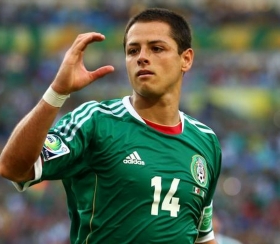 Real Madrid have agreed a loan deal for Javier Hernandez. Chicharito will link up with Carlo Ancelotti's side for the first time this afternoon and will transfer to the Bernabeu for the remainder of the 2014/2015 season.
- read news story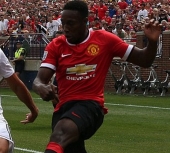 Manchester United forward Danny Welbeck is rumoured to be inching closer to a move to Premier League rivals Arsenal.
-
read news story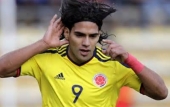 Colombian striker Radamel Falcao has sealed a season long loan transfer to Manchester United. The Red Devils have the option to make a transfer permanent for 55 million euros at the end of this season.
-
read news story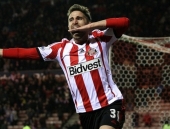 Queens Park Rangers have had a bid for Liverpool striker Fabio Borini accepted. The Italian striker will be heading for London to discuss personal terms this afternoon.
-
read news story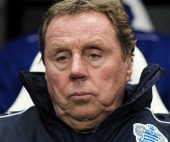 Man Utd midfielder Tom Cleverley could make a shock move to Queens Park Rangers this afternoon, as the London side have apparently had a loan offer for the England international accepted.
-
read news story
Chelsea
3
9
Swansea
3
9
Aston Villa
3
7
Man City
3
6
Liverpool
3
6
Tottenham
3
6
Arsenal
3
5
Southampton
3
4
Hull
3
4
Stoke
3
4
West Ham
3
3
QPR
3
3
Sunderland
3
2
Man Utd
3
2
Leicester
3
2
Newcastle
3
2
Everton
3
2
West Brom
3
2
Crystal Palace
3
1
Burnley
3
1
| | | |
| --- | --- | --- |
| Barcelona | 2 | 6 |
| Valencia CF | 2 | 4 |
| Celta de Vigo | 2 | 4 |
| Granada CF | 2 | 4 |
| Sevilla | 2 | 4 |
| Atlético Madrid | 2 | 4 |
| Athletic Bilbao | 2 | 3 |
| Real Sociedad | 2 | 3 |
| Villarreal | 2 | 3 |
| Real Madrid | 2 | 3 |
| Eibar | 2 | 3 |
| Getafe | 2 | 3 |
| Málaga | 2 | 3 |
| Rayo Vallecano | 2 | 2 |
| Deportivo de La Coruña | 2 | 1 |
| Espanyol | 2 | 1 |
| Almería | 2 | 1 |
| Córdoba | 2 | 1 |
| Elche | 2 | 1 |
| Levante | 2 | 0 |
| | | |
| --- | --- | --- |
| Milan | 1 | 3 |
| Roma | 1 | 3 |
| Udinese | 1 | 3 |
| Napoli | 1 | 3 |
| Cesena | 1 | 3 |
| Juventus | 1 | 3 |
| Cagliari | 1 | 1 |
| Palermo | 1 | 1 |
| Sampdoria | 1 | 1 |
| Sassuolo | 1 | 1 |
| Atalanta | 1 | 1 |
| Internazionale | 1 | 1 |
| Torino | 1 | 1 |
| Verona | 1 | 1 |
| Genoa | 1 | 0 |
| Chievo | 1 | 0 |
| Parma | 1 | 0 |
| Lazio | 1 | 0 |
| Empoli | 1 | 0 |
| Fiorentina | 1 | 0 |
| | | |
| --- | --- | --- |
| Bayer 04 Leverkusen | 2 | 6 |
| SC Paderborn 07 | 2 | 4 |
| TSG 1899 Hoffenheim | 2 | 4 |
| 1. FC Köln | 2 | 4 |
| Bayern Munich | 2 | 4 |
| Eintracht Frankfurt | 2 | 4 |
| Hannover 96 | 2 | 4 |
| Borussia Dortmund | 2 | 3 |
| SV Werder Bremen | 2 | 2 |
| 1. FSV Mainz 05 | 2 | 2 |
| Borussia Mönchengladbach | 2 | 2 |
| VfL Wolfsburg | 2 | 1 |
| FC Schalke 04 | 2 | 1 |
| Sport-Club Freiburg | 2 | 1 |
| Hertha BSC | 2 | 1 |
| VfB Stuttgart | 2 | 1 |
| Hamburger SV | 2 | 1 |
| FC Augsburg | 2 | 0 |
| | | |
| --- | --- | --- |
| Bordeaux | 4 | 10 |
| Paris St-Germain | 4 | 8 |
| Lille | 4 | 8 |
| Marseille | 4 | 7 |
| Rennes | 4 | 7 |
| Lorient | 4 | 7 |
| Nantes | 4 | 7 |
| St Etienne | 4 | 7 |
| Caen | 4 | 6 |
| Montpellier | 4 | 6 |
| Lens | 4 | 6 |
| Toulouse | 4 | 6 |
| Bastia | 4 | 5 |
| Metz | 4 | 5 |
| Monaco | 4 | 4 |
| Nice | 4 | 4 |
| Lyon | 4 | 3 |
| Guingamp | 4 | 3 |
| Reims | 4 | 1 |
| Evian Thonon Gaillard | 4 | 1 |