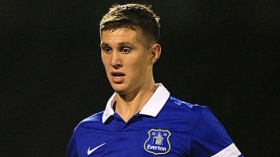 Arsenal have become the latest high-profile club to be linked with a move for Everton defender John Stones.
- read news story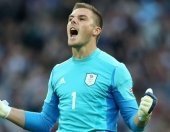 Liverpool manager Jurgen Klopp has reportedly identified the ideal target to replace Simon Mignolet at the end of the season.
-
read news story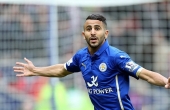 Premier League giants Arsenal and Manchester United could go head-to-head in the pursuit of in-form Leicester City winger Riyad Mahrez.
-
read news story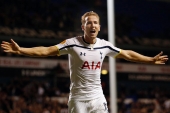 Tottenham Hotspur boss Mauricio Pochettino is content with reports linking star striker Harry Kane with a possible move to Chelsea.
-
read news story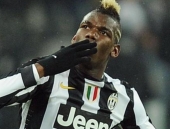 Chelsea target Paul Pogba is unlikely to leave Juventus in the upcoming transfer window, agent Mino Raiola claims.
-
read news story
Man City
14
29
Leicester
14
29
Man Utd
14
28
Arsenal
13
26
Tottenham
13
24
Crystal Palace
14
22
Everton
14
21
West Ham
13
21
Southampton
14
20
Liverpool
13
20
Watford
14
19
Stoke
14
19
West Brom
13
17
Swansea
13
14
Chelsea
13
14
Norwich
13
12
Sunderland
14
12
Bournemouth
14
10
Newcastle
14
10
Aston Villa
14
5
| | | |
| --- | --- | --- |
| Barcelona | 13 | 33 |
| Atl Madrid | 13 | 29 |
| Real Madrid | 12 | 24 |
| Celta de Vigo | 13 | 24 |
| Deportivo de La Coruña | 13 | 21 |
| Villarreal | 12 | 21 |
| Eibar | 12 | 20 |
| Valencia | 12 | 19 |
| Real Betis | 13 | 18 |
| Ath Bilbao | 12 | 17 |
| Espanyol | 13 | 16 |
| Sevilla | 12 | 15 |
| Rayo Vallecano | 12 | 14 |
| Real Sociedad | 13 | 12 |
| Sporting de Gijón | 13 | 12 |
| Granada CF | 13 | 11 |
| Getafe | 12 | 11 |
| Málaga | 13 | 10 |
| Las Palmas | 13 | 10 |
| Levante | 13 | 10 |
| | | |
| --- | --- | --- |
| Inter Milan | 13 | 30 |
| Napoli | 13 | 28 |
| Fiorentina | 13 | 28 |
| Roma | 13 | 27 |
| Milan | 14 | 23 |
| Sassuolo | 13 | 22 |
| Juventus | 13 | 21 |
| Torino | 14 | 21 |
| Lazio | 13 | 19 |
| Atalanta | 13 | 18 |
| Chievo | 13 | 16 |
| Genoa | 13 | 16 |
| Sampdoria | 14 | 16 |
| Palermo | 13 | 15 |
| Udinese | 13 | 15 |
| Empoli | 13 | 15 |
| Bologna | 14 | 13 |
| Frosinone | 13 | 11 |
| Verona | 13 | 6 |
| Carpi | 13 | 6 |
| | | |
| --- | --- | --- |
| Bayern Mun | 14 | 40 |
| Bor Dortmd | 13 | 29 |
| VfL Wolfsburg | 13 | 24 |
| B M'gladbach | 14 | 23 |
| Hertha BSC | 14 | 23 |
| Hamburger SV | 14 | 21 |
| 1. FSV Mainz 05 | 14 | 20 |
| Bayer Levkn | 13 | 20 |
| Schalke | 13 | 20 |
| 1. FC Köln | 14 | 20 |
| FC Ingolstadt 04 | 14 | 19 |
| SV Darmstadt 98 | 14 | 15 |
| Eintracht Frankfurt | 14 | 14 |
| Hannover 96 | 14 | 14 |
| SV Werder Bremen | 14 | 13 |
| VfB Stuttgart | 13 | 10 |
| FC Augsburg | 13 | 9 |
| TSG 1899 Hoffenheim | 14 | 9 |
| | | |
| --- | --- | --- |
| Paris St G | 15 | 41 |
| Angers | 15 | 26 |
| Lyon | 15 | 25 |
| Caen | 14 | 25 |
| Nice | 15 | 24 |
| Monaco | 14 | 23 |
| Rennes | 15 | 22 |
| St Etienne | 14 | 22 |
| Lorient | 15 | 21 |
| Nantes | 15 | 20 |
| Guingamp | 14 | 19 |
| Marseille | 14 | 18 |
| Montpellier | 15 | 18 |
| Bordeaux | 14 | 18 |
| Reims | 15 | 16 |
| GFC Ajaccio | 15 | 16 |
| Bastia | 15 | 15 |
| Lille | 15 | 14 |
| Toulouse | 15 | 12 |
| Troyes | 15 | 5 |