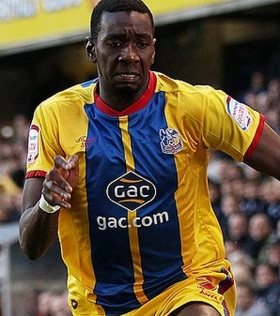 Tottenham Hotspur have become the latest club to be interested in signing Crystal Palace star Yannick Bolasie ahead of the summer transfer window, The Mirror reports.
- read news story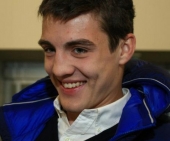 Liverpool will look to offer Lucas Leiva as makeweight in a deal to sign Inter Milan midfielder Mateo Kovacic this summer.
-
read news story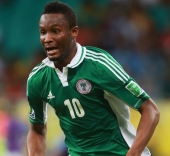 Real Madrid are reportedly considering a shock move for Chelsea's out-of-favour midfielder John Obi Mikel this summer.
-
read news story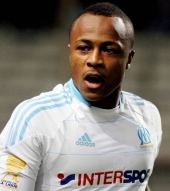 Marseille midfielder is believed to have agreed on a summer move to Roma, only if they qualify for the Champions League.
-
read news story
Arsenal have received a dent in their pursuit of Lyon midfielder Nabil Fekir. according to a report.
-
read news story
Chelsea
33
77
Man City
34
67
Arsenal
33
67
Man Utd
34
65
Liverpool
33
58
Tottenham
34
58
Southampton
34
57
Swansea
34
50
Stoke
34
47
Everton
34
44
West Ham
34
44
Crystal Palace
34
42
West Brom
34
37
Newcastle
34
35
Aston Villa
34
32
Hull
33
31
Leicester
33
31
Sunderland
33
30
QPR
34
27
Burnley
34
26
| | | |
| --- | --- | --- |
| Barcelona | 33 | 81 |
| Real Madrid | 33 | 79 |
| Atl Madrid | 33 | 72 |
| Sevilla | 33 | 66 |
| Valencia | 32 | 65 |
| Villarreal | 33 | 53 |
| Málaga | 33 | 47 |
| Ath Bilbao | 33 | 46 |
| Celta de Vigo | 33 | 42 |
| Espanyol | 33 | 42 |
| Rayo Vallecano | 33 | 41 |
| Real Sociedad | 33 | 39 |
| Getafe | 33 | 36 |
| Elche | 33 | 34 |
| Levante | 33 | 32 |
| Eibar | 33 | 31 |
| Almería | 33 | 31 |
| Deportivo de La Coruña | 33 | 29 |
| Granada CF | 32 | 25 |
| Córdoba | 33 | 20 |
| | | |
| --- | --- | --- |
| Juventus | 32 | 73 |
| Lazio | 32 | 59 |
| Roma | 32 | 58 |
| Napoli | 32 | 56 |
| Sampdoria | 32 | 50 |
| Fiorentina | 32 | 49 |
| Genoa | 32 | 47 |
| Torino | 32 | 47 |
| Inter Milan | 32 | 45 |
| Milan | 32 | 43 |
| Palermo | 32 | 41 |
| Verona | 32 | 39 |
| Udinese | 32 | 38 |
| Chievo | 32 | 37 |
| Sassuolo | 32 | 36 |
| Empoli | 32 | 35 |
| Atalanta | 32 | 31 |
| Cagliari | 32 | 24 |
| Cesena | 32 | 23 |
| Parma | 32 | 16 |
| | | |
| --- | --- | --- |
| Bayern Mun | 30 | 76 |
| VfL Wolfsburg | 30 | 61 |
| Borussia Mönchengladbach | 30 | 57 |
| Bayer Levkn | 30 | 55 |
| Schalke | 30 | 42 |
| FC Augsburg | 30 | 42 |
| TSG 1899 Hoffenheim | 30 | 40 |
| Bor Dortmd | 30 | 39 |
| SV Werder Bremen | 30 | 39 |
| 1. FSV Mainz 05 | 30 | 37 |
| Eintracht Frankfurt | 30 | 36 |
| 1. FC Köln | 30 | 35 |
| Hertha BSC | 30 | 34 |
| Sport-Club Freiburg | 30 | 30 |
| Hannover 96 | 30 | 29 |
| Hamburger SV | 30 | 28 |
| SC Paderborn 07 | 30 | 28 |
| VfB Stuttgart | 30 | 27 |
| | | |
| --- | --- | --- |
| Lyon | 34 | 68 |
| Paris St G | 33 | 68 |
| Monaco | 34 | 62 |
| St Etienne | 34 | 60 |
| Marseille | 34 | 57 |
| Bordeaux | 34 | 55 |
| Montpellier | 34 | 52 |
| Lille | 34 | 50 |
| Rennes | 34 | 49 |
| Nantes | 34 | 44 |
| Guingamp | 34 | 43 |
| Nice | 34 | 41 |
| Bastia | 34 | 40 |
| Toulouse | 34 | 39 |
| Caen | 34 | 38 |
| Lorient | 34 | 38 |
| Reims | 34 | 38 |
| Evian Thonon Gaillard | 34 | 37 |
| Metz | 33 | 30 |
| Lens | 34 | 26 |