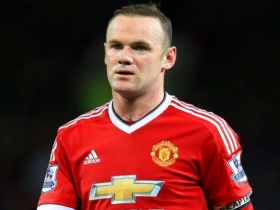 Everton have reportedly enquired over the possibility of signing Manchester United duo Wayne Rooney and Morgan Schneiderlin in the winter transfer window.
- read news story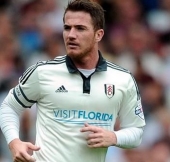 Championship side Aston Villa are considering the sale of Ross McCormack just four months after his arrival from Fulham.
-
read news story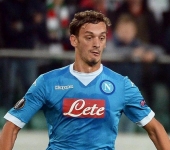 Everton will reportedly revive their pursuit for Napoli striker Manolo Gabbiadini in the January transfer window. The Italy international was on the Toffees radar last summer.
-
read news story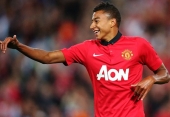 Jesse Lingard is reportedly in a contract standoff with Manchester United after the club failed to match his wage demands. The England international has about 18 months left on his existing deal.
-
read news story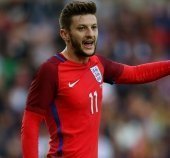 Liverpool playmaker Adam Lallana has insisted that he has no ambition of joining French giants Paris Saint-Germain in the future. The England international has emerged as a transfer target for Les Parisiens following his bright start to the Premier League campaign.
-
read news story
| | | |
| --- | --- | --- |
| Chelsea | 14 | 34 |
| Arsenal | 14 | 31 |
| Liverpool | 14 | 30 |
| Man City | 14 | 30 |
| Tottenham | 14 | 27 |
| Man Utd | 14 | 21 |
| West Brom | 14 | 20 |
| Everton | 14 | 20 |
| Stoke | 14 | 19 |
| Bournemouth | 14 | 18 |
| Watford | 14 | 18 |
| Southampton | 14 | 17 |
| Crystal Palace | 14 | 14 |
| Burnley | 14 | 14 |
| Leicester | 14 | 13 |
| Middlesbrough | 13 | 12 |
| West Ham | 14 | 12 |
| Sunderland | 14 | 11 |
| Hull | 13 | 11 |
| Swansea | 14 | 9 |
| | | |
| --- | --- | --- |
| Real Madrid | 14 | 34 |
| Barcelona | 14 | 28 |
| Sevilla | 14 | 27 |
| Atl Madrid | 14 | 25 |
| Villarreal | 14 | 23 |
| Real Sociedad | 13 | 23 |
| Ath Bilbao | 14 | 23 |
| Eibar | 14 | 21 |
| Celta Vigo | 14 | 21 |
| Las Palmas | 14 | 20 |
| Malaga | 14 | 20 |
| Espanyol | 14 | 19 |
| Alavés | 14 | 17 |
| Real Betis | 14 | 15 |
| Leganés | 14 | 14 |
| Valencia | 14 | 12 |
| Sporting Gijón | 14 | 12 |
| Deportivo La Coruña | 13 | 10 |
| Granada | 14 | 8 |
| Osasuna | 14 | 7 |
| | | |
| --- | --- | --- |
| Juventus | 15 | 36 |
| Roma | 15 | 32 |
| Milan | 15 | 32 |
| Napoli | 15 | 28 |
| Lazio | 15 | 28 |
| Atalanta | 15 | 28 |
| Torino | 15 | 25 |
| Fiorentina | 14 | 23 |
| Sampdoria | 15 | 22 |
| Inter Milan | 15 | 21 |
| Cagliari | 15 | 20 |
| Genoa | 13 | 19 |
| Chievo | 14 | 18 |
| Sassuolo | 15 | 17 |
| Bologna | 14 | 16 |
| Udinese | 14 | 15 |
| Empoli | 15 | 10 |
| Pescara | 15 | 8 |
| Crotone | 15 | 6 |
| Palermo | 15 | 6 |
| | | |
| --- | --- | --- |
| RB Leipzig | 13 | 33 |
| Bayern Mun | 13 | 30 |
| Hertha BSC | 13 | 27 |
| TSG Hoffenheim | 13 | 25 |
| Eintracht Frankfurt | 13 | 25 |
| Bor Dortmd | 13 | 24 |
| 1. FC Köln | 13 | 22 |
| Schalke | 13 | 17 |
| Bayer Levkn | 13 | 17 |
| Mainz 05 | 13 | 17 |
| SC Freiburg | 13 | 16 |
| FC Augsburg | 13 | 14 |
| B Gladbach | 13 | 13 |
| Werder Bremen | 13 | 11 |
| VfL Wolfsburg | 13 | 10 |
| Darmstadt 98 | 13 | 8 |
| Hamburger SV | 13 | 7 |
| FC Ingolstadt | 13 | 6 |
| | | |
| --- | --- | --- |
| Nice | 16 | 39 |
| Monaco | 16 | 36 |
| Paris St G | 16 | 35 |
| Rennes | 16 | 27 |
| Guingamp | 16 | 26 |
| Lyon | 15 | 25 |
| Bordeaux | 16 | 24 |
| Toulouse | 16 | 22 |
| Saint-Étienne | 16 | 22 |
| Marseille | 16 | 21 |
| Angers | 16 | 19 |
| Montpellier | 16 | 19 |
| Metz | 15 | 18 |
| Lille | 16 | 17 |
| Dijon | 16 | 16 |
| Nancy | 16 | 16 |
| Caen | 16 | 15 |
| Bastia | 16 | 14 |
| Nantes | 16 | 13 |
| Lorient | 16 | 12 |