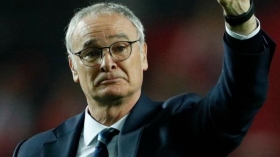 Following the dismissal of Claudio Ranieri as Leicester City manager yesterday, everybody in the world of football seems to have had their say on the situation, apart from the man himself. This afternoon, the Italian manager released a statement for the first time since his departure.
- read news story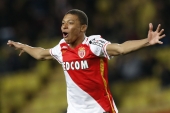 Arsenal will reportedly face stiff competition from Juventus for the services of Kylian Mbappe this summer.
-
read news story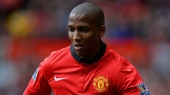 Ashley Young could still leave Manchester United for Shandong Luneng before the end of the month.
-
read news story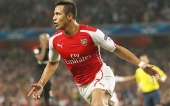 Chilean midfielder Gary Medel believes Alexis Sanchez would be a great addition to the Inter Milan squad this summer.
-
read news story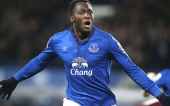 Belgian international Romelu Lukaku has dropped a fresh hint that he could be off to a Champions League club at the end of the season. The Everton striker has netted 16 goals in the Premier League this term.
-
read news story
| | | |
| --- | --- | --- |
| Chelsea | 25 | 60 |
| Man City | 25 | 52 |
| Tottenham | 25 | 50 |
| Arsenal | 25 | 50 |
| Liverpool | 25 | 49 |
| Man Utd | 25 | 48 |
| Everton | 25 | 41 |
| West Brom | 25 | 37 |
| Stoke | 25 | 32 |
| West Ham | 25 | 32 |
| Southampton | 25 | 30 |
| Burnley | 25 | 30 |
| Watford | 25 | 30 |
| Bournemouth | 25 | 26 |
| Swansea | 25 | 24 |
| Middlesbrough | 25 | 22 |
| Leicester | 25 | 21 |
| Hull | 25 | 20 |
| Crystal Palace | 25 | 19 |
| Sunderland | 25 | 19 |
| | | |
| --- | --- | --- |
| Real Madrid | 22 | 52 |
| Barcelona | 23 | 51 |
| Sevilla | 23 | 49 |
| Atl Madrid | 23 | 45 |
| Real Sociedad | 24 | 44 |
| Villarreal | 23 | 39 |
| Eibar | 23 | 35 |
| Ath Bilbao | 23 | 35 |
| Celta Vigo | 22 | 33 |
| Espanyol | 23 | 32 |
| Alavés | 23 | 30 |
| Las Palmas | 24 | 28 |
| Malaga | 23 | 26 |
| Valencia | 23 | 26 |
| Real Betis | 22 | 24 |
| Deportivo La Coruña | 22 | 19 |
| Leganés | 23 | 18 |
| Sporting Gijón | 23 | 16 |
| Granada | 23 | 16 |
| Osasuna | 23 | 10 |
| | | |
| --- | --- | --- |
| Juventus | 25 | 63 |
| Roma | 25 | 56 |
| Napoli | 25 | 54 |
| Inter Milan | 25 | 48 |
| Atalanta | 25 | 48 |
| Lazio | 25 | 47 |
| Milan | 25 | 44 |
| Fiorentina | 25 | 40 |
| Torino | 25 | 35 |
| Sampdoria | 25 | 34 |
| Chievo | 25 | 32 |
| Sassuolo | 25 | 30 |
| Udinese | 25 | 29 |
| Cagliari | 25 | 28 |
| Bologna | 25 | 27 |
| Genoa | 25 | 25 |
| Empoli | 25 | 22 |
| Palermo | 25 | 14 |
| Crotone | 25 | 13 |
| Pescara | 25 | 12 |
| | | |
| --- | --- | --- |
| Bayern Mun | 21 | 50 |
| RB Leipzig | 21 | 45 |
| Bor Dortmd | 21 | 37 |
| TSG Hoffenheim | 21 | 37 |
| Eintracht Frankfurt | 21 | 35 |
| Hertha BSC | 21 | 34 |
| 1. FC Köln | 21 | 33 |
| Bayer Levkn | 21 | 30 |
| SC Freiburg | 21 | 30 |
| Schalke | 21 | 26 |
| B Gladbach | 21 | 26 |
| Mainz 05 | 21 | 25 |
| FC Augsburg | 21 | 24 |
| VfL Wolfsburg | 22 | 22 |
| Werder Bremen | 22 | 22 |
| Hamburger SV | 21 | 20 |
| FC Ingolstadt | 21 | 18 |
| Darmstadt 98 | 21 | 12 |
| | | |
| --- | --- | --- |
| Monaco | 26 | 59 |
| Nice | 27 | 59 |
| Paris St G | 26 | 56 |
| Lyon | 25 | 43 |
| Saint-Étienne | 26 | 39 |
| Marseille | 26 | 39 |
| Bordeaux | 26 | 39 |
| Toulouse | 26 | 34 |
| Guingamp | 26 | 34 |
| Rennes | 26 | 33 |
| Nantes | 26 | 33 |
| Montpellier | 27 | 32 |
| Angers | 26 | 30 |
| Lille | 26 | 29 |
| Caen | 26 | 28 |
| Metz | 25 | 28 |
| Dijon | 27 | 27 |
| Nancy | 26 | 27 |
| Bastia | 25 | 23 |
| Lorient | 26 | 22 |