Tottenham boss explains poor start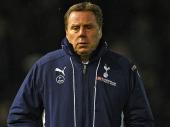 Harry Redknapp

has blamed wantaway players for an indifferent start to the Premier League campaign at White Hart Lane this season.
Tottenham have lost their opening two games 3-0 and 5-1, and Redknapp admitted that the future of Luka Modric did not help to settle Tottenham during the opening stages of the season: "I did feel things weren't right here. I'd be lying if I said otherwise.

"I could tell there were too many players around that wanted to leave.

"It wasn't creating the right atmosphere going into the new season.

"I've always been brought up with the belief that, if people don't want to play for your club then you move them on, but I love Luka as a player."

Luka Modric had been set to move to Chelsea, but a fee could not be agreed between Spurs and the Blues for the Croat.