Blackburn to pursue Samba legal action?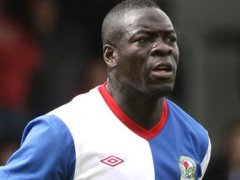 Blackburn manager

Steve Kean

today admitted that legal action could be a possibility as it appears defender

Christopher Samba

is unwilling to play for his club. The manager admitted that there is a possiblity they will take their defender to court.
The burly defender told his manager during January that he wanted to leave Ewood Park, and has not played for the first team since January 2nd, despite his return to full fitness.


Kean said: "Obviously, without going too deep because it could get into a position where ... [and] I'm not a legal expert, but he's fit and he's available for selection, but I've decided not to put him in the squad.


"He's one of our key defenders and you always miss any player when they're not available. It's a position where we'd like to get it resolved as soon as possible, because I think the way we are just now is not really helpful for anybody."