Malky Mackay happy with Cardiff promotion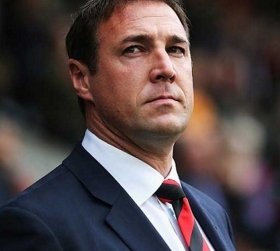 51-year-old manager

Malky Mackay

was clearly delighted after chatting with the press following Cardiff City's promotion to the Premier League. It's their first time in 51 years to play in the English top flight.
A 0-0 draw with Charlton ensured that the Bluebirds would play in the Premier League next year.


Mackay said:


"I am very proud of the football club," Mackay said. "It is an occasion the people of this football club have waited an awful long time for.


"There has been a lot of disappoint in that time and the backroom staff and directors here have been through some tough times. Obviously the players and especially the people of Cardiff have been waiting a long time to be back in the top division and we've never been in the Premier League.


"They have backed me and the team in the last 18 months and for that I'll be forever grateful. I hope this goes a little way to repaying the backing they have given me since I came in."