Kosovan club want Luis Suarez on loan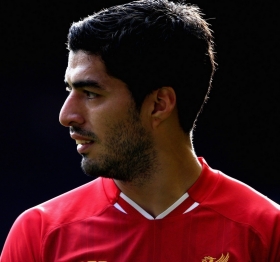 Kosovan club Hajvalia have reportedly offered a short-term loan deal to Liverpool star

Luis Suarez

till he serves his four-month ban.
After being banned by FIFA for four months, it seems like a good option for him as Kosovo has still not been recognized by the international football governing body, making Suarez eligible to play there.

Hajvalia won last season's Kosovar Cup and finished sixth in the league. Club director Xhavit Pocolli said," We offered 30,000 euros (24,000 pounds) and a salary of 1,500 euros (1,200 pounds) for each month. This might sound ridiculous to him, but that is all we can do." 

The offer seems realistic but with Barcelona already on the prowl for Suarez, it will be tough for the Kosovan club to get him on loan.

Suarez currently earns 200,000 a week with Liverpool and the offer by the Kosovan club might be too less for a player of Suarez's stature.