Happy Birthday Pogba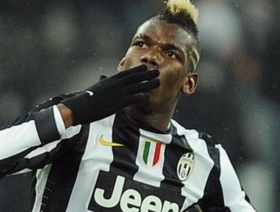 It was

Paul Pogba

's birthday on Sunday; he turned 22 years old. Talksport and many other major sports platforms wrote heartfelt tributes to the young player on this occasion.
However, whilst most boys his age are just about figuring out what they want to do, this French star has already reached his prime.

https://www.youtube.com/watch?v=r65G6R552Po

The FFF created a video tribute to remind supporter's of everything the Juventus player has accomplished in such a short amount of time.

Indeed, Paul Pogba was made captain of Havre AC by the time he was 15 year old and he caught Manchester United's eye very quickly. By 2009, this rising star was already recruited by Man U before moving to Juventus in 2012. This is the team in which Pogba really developed into the player that he is today.  So far he has scored 9 goals this season making him a stand out midfielder for the Italian team.

Beyond his club, Pogba has also excelled for his country.  He was selected to play in the French team as a teenager and went on to be captain of the under 20's. After his performance in the 2014 World Cup, many publications speculated that he was in the running for the Ballon D'Or. Although, he missed out this time, he was awarded the Hyundai Young Player Award.

His performances certainly haven't gone unnoticed by top clubs. Even though his contract is due to end in 2019, many clubs are circling around Pogba, hoping that he could accept a better deal. Last week Juventus CEO Giuseppe Marotta admitted that teams were prepared to pay up to 80 million euros for the young star. Firms are starting to place wagers on just how much Pogba can be poached for. One thing is certain, there is no way that this 22 year old will be out of a job anytime soon.

It's a good thing because ambition runs through this youngster's veins. In an interview with FIFA.COM at the end of last year, the then 21 year old declared "My goal is to be the best player in the world".  This confidant young man added that the only obstacle which could stop him from reaching his goal would be himself. He seems to concentrate on his own trajectory and avoid comparing himself to other players with more experience.

This 22 year old has a lot of responsibility and he seems to know how to handle it. Paul Pogba demonstrates that age is just a number...