John Terry hopeful of Chelsea extension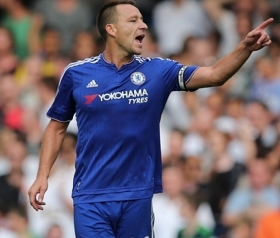 Chelsea captain

John Terry

is hopeful of extending his contract for at least another year. The 35-year-old has been tipped to leave Stamford Bridge at the expiry of his contract in the summer.
It was earlier informed that the former England international would be departing the West Londoners after he failed to reach a contract agreement with the club's hierarchy.

However, the veteran centre-back feels he has more to offer to the former English champions and could play a role in the first-team next season.

"I've got a couple of years left. Definitely I intend to keep playing, hopefully that's at Chelsea, but if not it will be somewhere else." he told reporters.

"I am definitely feeling good physically and I intend to play as long as I can. As a professional footballer you're a long time retired, so I think not only for myself but for all of us we should get the most out of it and enjoy it while it's there."

It will be interesting to see whether Conte offers an extension to Terry with Kurt Zouma likely to miss the first half of the season through a knee injury.

Terry has racked over 700 appearances in all competitions for Chelsea till date.