Wenger Not Interested In Barca Job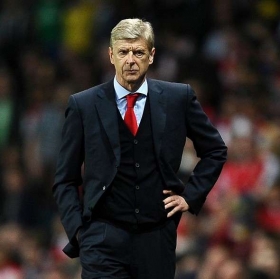 Arsene Wenger

told reporters today that the soon to be vacant Barcelona manager's position is not his priority, as he faced more questions about his future with Arsenal. 
Luis Enrique announced yesterday that he would stand down from his role with Barcelona at the end of the season, leaving one of the biggest jobs in world football available. Despite currently sitting top of La Liga, Enrique has received regular criticism in his time at the Nou Camp, and expressed that he needs rest following the job. 

With Arsene Wenger's contract up with Arsenal in the summer, and many fans calling for it not to be renewed, supporters around the world have combined the two situations to suggest that Wenger is the man to take over the Catalan club. 

Wenger has said previously that his desire is to stay with Arsenal, and when asked in his press conference today whether he is interested in the Barca job, he replied "No, my preference has always been the same and will remain the same."

Despite saying that he wants to stay at Arsenal, it may not be the Frenchman's choice, if directors at the club decide that they feel a fresh start is needed at the Emirates. If that is the case, Wenger could do much worse than a move to Barcelona.