Hint that Wenger is set to leave Arsenal?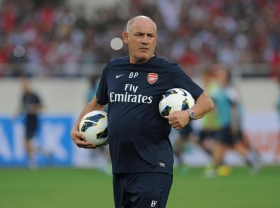 It is a question that has been on the lips of football fans every day in recent weeks, will

Arsene Wenger

remain in charge of Arsenal after this season? It has separated Gunners fans, with some wanting to keep their long term manager, with others saying that it is time to move on. Today, a big hint that the Frenchman is set to leave may have been discovered.


Earlier in the year, Wenger said that he would announce his decision regarding his Arsenal future in March or April, but as we reach the midway point of March, we are yet to know anymore about the situation.

Despite Arsenal's 5-0 FA Cup victory against Lincoln City to reach the semi finals, the North London club have been poor of late, crashing out of the Champions League and again falling short in the Premier League title race.

This has caused many fans to decide that they want Wenger to leave the club when his contract is up at the end of the season. Wenger has said that he will be managing again next year, but whether that is with the Gunners remains to be seen.

Now, Boro Primorac, the man who has worked alongside Arsene Wenger as assistant manager at Arsenal since 1997, has agreed to take over as manager of Turkish club Konyaspor at the end of the season, according to reports by Fotospor.

With such a key figure in Arsene Wenger's staff deciding that it is time for him to leave the club, does this signal that the Frenchman, who has brought so much success to Arsenal, will soon be following suit?