Pochettino distances himself from Barca job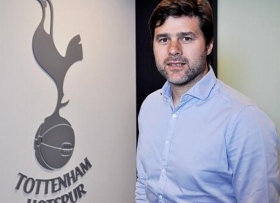 Since

Luis Enrique

announced that he will be standing down as the manager of Barcelona at the end of the season, a number of the game's top managers have been linked with the Nou Camp hot seat. One of them,

Mauricio Pochettino

, has said that it would be "impossible" for him to ever take the job. 
Since moving to Tottenham from Southampton, Pochettino has developed a Spurs squad that is now strongly in the race for the Champions League positions every season, and looking to launch a serious title challenge for the Premier League in the near future. 

After emerging as one of the favourites for the Barcelona job, Pochettino has today distanced himself from the position, saying that his allegiances lie with local rivals Espanyol. 

During his playing career, the Argentine appeared 216 times for Espanyol, before going on to coach the team aswell. The Spurs manager explained that he still supports his former club to this day and that taking the role at Barcelona would be "impossible." He went on to likening the situation to him managing Arsenal after his current role ends with Tottenham.