Can Arsenal land a place in the top 4?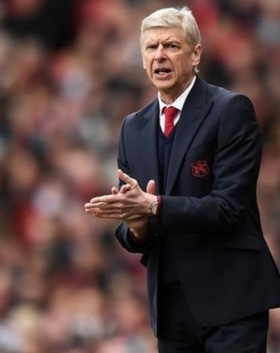 In what has been a miserable year for Arsenal and

Arsene Wenger

; this season somehow still presents huge opportunity. Most of the Gunners' fans will be despondent that Tottenham are finally likely to leapfrog them in the end of season league table, however Arsenal could still yet nab a top four place.
In seasons gone by, Arsenal have found some extra pace when coming up to the finish line and have normally overtaken Tottenham, often through some incredible luck (Tottenham losing to the already relegated Newcastle last year is a potential example); the Spurs machine keeps on chugging along smoothly so far this season and Mauricio Pochettino's side are set to lead their bitter rivals in the final league table for the first time in Arsene Wenger's Arsenal career. Arsenal will now refocus their efforts on securing a top four place and with it Champions League football. Arsenal's fans have consistently enjoyed European football year on year, an achievement that no other Premier League club has secured. Arsene Wenger has his plaudits for this and praise must be reserved for the Frenchman for being able to year on year generate the revenue that comes in from Champions League football. 

This season's potential success does still hang in the balance. Arsenal will play Manchester City this weekend in the FA Cup and that leaves the Gunners with a remarkable 7 games to play in the league; when most of the teams around them will have 3 or 4. How Arsene Wenger plays his cards now will be key. He has a relatively clean bill of health, a large squad of players to choose from and he must use his resources from top to bottom. 

Arsenal will play Leicester City, Manchester United, Everton and Sunderland at home and the Gunners must win all four of those to stand a chance of qualification for the Champions League next year. 

Arsene Wenger's side will also travel to Southampton, Stoke City and, crucially, to Tottenham Hotspur. A game of huge importance. Arsenal know that a win at White Hart Lane could severely damage Tottenham's title hopes and with 3 points at Spurs the Gunners' charge for top four will be back on track.

Man Utd have a tricky visit to Spurs to deal with as well and their pursuit of the Europa League could well dent their own European ambitions for next year. 

Looking at Man City's remaining games, Arsenal will probably be looking at Liverpool to be the next team most likely to slip up. With games against Crystal Palace (H), Watford (A), Southampton (H), West Ham (A) and that final day showdown with Middlesbrough; a lot is on the line.

But for Arsenal fans there is still reason to stay confident and hopeful; their season is not over yet.