Derby day debut defeat for new City boss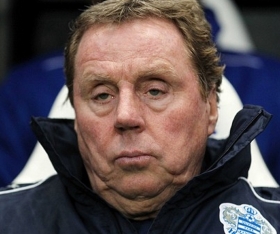 Harry Redknapp

returned to football management on Sunday, with his first game in charge of Birmingham City against bitter local rivals Aston Villa at Villa Park.


The former Tottenham manager needed to hit the ground running, with Birmingham being threatened with relegation from the Championship. 

With teams around them winning on Saturday, Birmingham travelled to Villa Park just two points ahead of the relegation zone. After looking like potential play off candidates in the early stages of the season, they now face the very real possibility of playing in the third tier of English football next season. 

After a goalless first half, both teams were still in with a chance of taking away three points and bragging rights with forty five minutes left to play. Twenty minutes after the break, it was a goal from a former star player that decided it. Gabriel Agbonlahor was a regular goalscorer for Villa when they were in the Premier League, but a finish from close range was his first goal for the club in fourteen months. 

That goal was enough to secure the result, leaving Redknapp's Birmingham side with a real battle on their hands with two games to go. Their fate is in their own hands, knowing that one win should be enough to keep them in the league. However, two more defeats would send them down if Blackburn Rovers manage to win one of their games.