FIFA to investigate Paul Pogba's transfer to Manchester United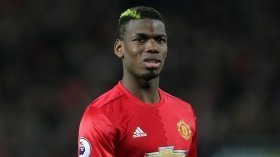 FIFA has confirmed that they have made an inquiry into the record breaking £89 million deal in the summer
Fifa executives and national football delegates gathered in Bahrain on Thursday for their annual congress and confirmed that its Transfer Matching System has "requested information" about the Pogba deal, The Guardian reported. The Transfer Matching System is a database where all payments made in any transfer by any club must be disclosed to, in order for Fifa to approve them. 

The Transfer Matching System has reportedly written to Manchester United to get further information about the Pogba deal. When asked about it, Fifa only described the status of the investigation as "ongoing".

The core of the investigation seems to surround Mino Raiola, who earned £41.3 million from the Pogba deal. Raiola was initially engaged by Juventus to engineer a sale at the highest possible price, while Manchester United later also engaged in his services to help secure the signing of Pogba. According to Football Leaks, Raiola was paid "€27m by Juventus, €19.4m by United and a further €2.6m paid by United on behalf of Pogba for negotiating his wage package." The full details of these transactions might not have been fully disclosed to Fifa. The extent to which payments made to agents to facilitate deals are considered part of the final transfer fee has not been made clear by Fifa either.

Manchester United have been said to be "relaxed" about the Transfer Matching System inquiry, and issued a statement saying: "We do not comment on individual contracts. Fifa have had the documents since the transfer was concluded in August."

Juventus has not commented on the investigation and Raiola has kept his silence.