Ashley Young 'gutted' after semi-final loss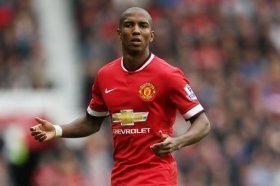 England wing-back

Ashley Young

has revealed that he is 'absolutely gutted' after the Three Lions' loss to Croatia in the semi-final of the ongoing FIFA World Cup in Russia.
The Manchester United defender made this known on his twitter account on Thursday.

The loss meant that England failed to reach the final for the first time since 1966 when they won the biggest price in football on home soil.

He went further to thank the fans for their support, and apologized for failing to reach the final.

The former Aston Villa man played the entire 90 minutes for England, but was replaced by Danny Rose just before the start of extra-time.

After a shaky start to the game, Young came on strong to give a good account of himself against a determined Croatian side. Overall, Young has done well at this World Cup, proving to be a danger for the opposition from set-pieces.

A few years ago, few people would give Young a chance to play at a World Cup, but the United man has revived his football, switching from attack to defence, and has gone on to become one of the oldest players at this years tournament at the age of 33.

Young did not go to Russia to make up the numbers, but made important contributions as the Three Lions went as far as they did in the 1990 tournament. He also played ahead of the much younger Danny Rose.