Could Solskjaer be sacked by Christmas?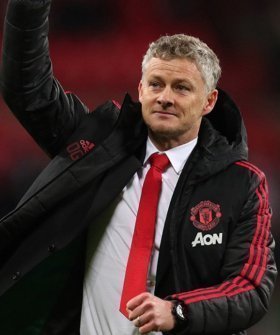 There is a lot of Manchester United fans that have predicted that their current manager,

Ole Gunnar Solskjaer

, will follow in the footsteps of former boss

Jose Mourinho

and will be sacked before Christmas! This has come to a shock by one half of United fans who think that continuously sacking managers after a few months of bad form is not the way forward and certainly should not be the United way, despite it being the only way Manchester United have been with their managers since sacking

David Moyes

.
Bookmakers are already taking on odds and allowing people to place bets on Ole to be sacked as Manchester United manager. You can find a range of excellent betting bonuses at maxfreebets.co.uk. Use these bonuses on a range of the betting sites that you find here, where you can place bets on special bets like Ole Gunnar Solskjaer to be sacked from Manchester United. 

Some betting sites are allowing you to bet on him to be sacked before the end of the season, before the end of 2019, or if you do not think that he will be sacked, you can bet on him to still be the manager of United come the last game of the season. Ole Gunnar Solksjaer is labelled as the most popular manager to be the next one to leave. You can find odds as low as 4/1 from some bookmakers and as high as 6/1 at others.

Ole Gunnar Solksjaer looked like a breath of fresh air when he first took over as United's part-time manager, around Christmas time of 2018. When he first took over as caretaker manager, United seemed to be in some inspiring form and the mood of the dressing rom had completely changed, this led fans, pundits and critics all to believe that it was Jose Mourinho who was at fault for the Manchester United players underperforming. Everyone knew that Jose was a very controversial manager and therefore players can sometimes rebel against him, like they did at Chelsea which led to him being sacked there as well.

So, when Ole came in, he lifted the spirit of the players and there was a sudden change in form and results. With the help of Mike Phelan as assistant, who Man United fans adore from when he was Sir Alex Ferguson's assistant. Solskjaer managed a total of 19 games as caretake manager, during this time, he won 14, drew 2 and lost 3. This is an outstanding record and exactly the type of form that united wanted. This is much better from what fans had previously had to watch under other managers since Sir Alex. Then when Ole became the permanent manager back in March, the results started to change and go back to their old ways. Ole since being permanent manager has managed a total of 14 games, and from that, has only won 3. This is shocking form for any manager, especially a Manchester United manager who have the ambitions on winning the premier league. They have lost 7 of these 14 games and have drawn 4.

These results have led fans to wonder whether the dream start that United had under Ole was only a part time thing as Players wanted to impress their new manager and he brought a new mood into the dressing room. There are some very stubborn players at United who can often rebel when not getting their own way. When Ole became the permanent manager, it was said that he walked into that dressing room and was very brutal on certain players, telling them that they will not be a United player for the next season and that they need to leave over the summer. This is exactly what happened, United saw a lot of exists, with the departures of the following players: Lukaku, Smalling (loan), Darmian, Sanchez (loan), James Wilson, Antonio Valencia, Ander Herrera, Borthwick-Jackson (loan), Pereira (loan). Manchester United did replace some of these players, with the arrival of the likes of Maguire, Wan-Bissaka, James. However, there have been a lot of critics suggest that this just is not enough and there should have been a lot more introductions over the course of the summer.

This is where people can start to point the finger at the manager, however, a lot of ex-united players and fan pages have suggested that Ole is not to blame, and instead it is the owners, the Glazer family, who are not allowing Manchester United to spend the money that they want to on the players that can get them back to their old form under Sir Alex Ferguson.

Reports have stated that the Glazer family have 'drained' £1 billion from Manchester United, which has taken a massive effect on the club and has affected their chances massively of being able to dominate the whole of Europe like they once did. The Glazer family have been said to have not invested a single penny into United, in order to help them assert their dominance in the league. But then when you compare them to their rivals Manchester City, their owners have invested OVER £1 billion into their club. So already from this, there is a £2 billion-pound gap in funds in both clubs. This money can have been spent on many areas of the club, not just transfers, in order to improve the players mindsets and abilities. One statement that stands out to a lot of people, who are very anti-Glazer, is that "no owner in the history of football in any country, ever, has taken so much money from a club".

There is a huge "GlazerOut" campaign that is swarming social media platforms, as the finger is pointed on them for the downfall of Manchester United and people should stop looking towards the manager, as he can only do so much with what he has to work with. Especially when previous managers, who have excellent credentials have failed in the past, the finger is then to be pointed somewhere else, perhaps someone higher up, like the owners. Another aspect that has been shoved into the mix as part of the downfall of Manchester United is that since Fergie left United, there has been no Sporting Director appointed at the club, United are one of the only teams in the Premier League without a sporting director and they are really starting to see the disadvantage or not having one, this could possibly lead to the club hiring one in the near future, with Edwin Van Der Sar being a possible option.

Only time will tell in regards to whether Solskjaer will be sacked or not in the near future. Most United fans will tell you that the problem lies with the owners and their failure to turn United into a successful club again as they do not care about the club, all they care about is making money, which United is doing.