Will Liverpool win the Premier League title?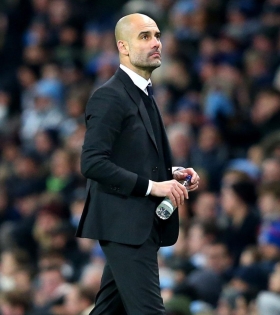 Asking a Liverpool fan if this is the year that they will finally win the Premier League title is an emotional question. Although they have won the English League 18 times, it has been a long wait since the last one and they have never been crowned Premier League champions.
There have been many near misses and Steven Garrard's horrific slip against Chelsea in 2014 lost them a golden opportunity to be champions. The fact remains that Liverpool has not been English champions since they were managed by Kenny Dalglish in the 1989/90 season.

Is 2020 Liverpool's year to finally win the Premier League?

You can always look at asiabet8888 for the latest Premier League and Liverpool betting info and current odds. Things have been looking up for Jurgen Klopp's team. They are the reigning Champions League holders and they have benefitted by some erratic performances by their closest rivals, Manchester City.

Klopp is now in his 5th season in charge at Liverpool and his Gegenpressing football philosophy is finally starting to make a success of the team in the Premiership. They have a remarkable record this season and have taken 64 points out of a possible 66. This ranks as the best-ever start to a league campaign in any of Europe's top leagues.

Jurgen Klopp has stressed the importance of staying calm during press conferences and states that nothing is guaranteed yet. Despite this, the fact remains that they are way ahead of the chasing teams and they are in a position to become champions in record time and remain on target for a record points haul.

Another impressive statistic is that Liverpool remains unbeaten in the league this season and is on course to emulate the unbeaten Arsenal "Invincibles" team from the 2003/4 season.

My opinion about whether this is the year for Liverpool to finally be crowned Premier League champions are that this season is, so far, so good. It would take a colossal change in form for them to be denied this year.

When is it possible for Liverpool to be confirmed as champions of the Premier League?

There are many variables involved when you attempt to calculate when Liverpool will reach an uncatchable lead in the Premiership. At this stage, their recent win over Manchester United means Liverpool requires an additional 30 points to be Premier League Champions. That is the equivalent of 10 more wins.

If Liverpool continues at their current win rate of accumulating 97% of all possible points, the most likely outcome is that they can be crowned champions-elect at the Etihad Stadium against Manchester City on April 4th. They would break the record of the fastest team to win the Premier League (currently Manchester United in April 11th 2001) with a game to spare.

It is also possible that the second and third-placed teams Man City and Leicester might drop points and then Liver pool can confirm their league win before then. How would winning the league at Goodison Park against Everton on March 14th with 8 games to spare sound to the average Liverpool fan?

Clearly, Liverpool still has some work to do in their title challenge. They still have to play top teams such as Manchester City, Arsenal (both away), and Chelsea. They also face the risk of fatigue as they are still challenging for both the FA Cup and Champions League and are amongst the favourites to win both of those competitions.

However, the reality is that Liverpool has proven to be remarkably resilient this season and have toughed out many tricky matches and came away with a win. In previous seasons they have failed to do this, which leads me to think they have developed the mental strength to win the title, and most probably exceed Manchester City's record points total of 100 which they achieved in 2018.

If they continue as they have done, they are on course to break just about every Premiership record in history. I expect their momentum to carry them to their first title in 30 years. That would be a terrific achievement by Jurgen Klopp and assure him a place alongside managers such as Bill Shankly, Bob Paisley and Kenny Dalglish as True Liverpool legends.

Final Thoughts

This Liverpool squad really does appear to be on the cusp of some incredible achievements. Not only are they the current holders of the Champions League, but they also won the 2019 FIFA Club World Cup in Qatar beating Brazil's Flamengo in the final.

They are also highly likely to wrap up this year's Premier League, and on current form, it is hard to see anyone beating them, so an unbeaten league season and a record point's total seem very achievable.

It is a pleasure to watch this Liverpool team, and it will be fascinating to see what they can go on to achieve. The feeling here is that they will dominate for years to come.