Premier League set for post-coronavirus return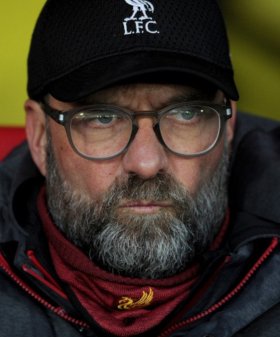 Premier League football is set to resume after a 3 month absence during the coronavirus lockdown, with games scheduled to begin on Wednesday June 17th.


The Premier League shareholders today agreed to a new provisional restart date for the 2019/2020 season, but only as long as safety measures are fully in place. The plan from the Premier League to return does pend an approval from the DCMS (Department of Culture, Media and Sport) as well as the government's backing. Liverpool are on course to lift their first Premier League title and it is likely they will wrap up the league championship in their next two or three games, with the Anfield club currently holding a 25 point lead ahead of Man City who lie in second place. Beyond that, Leicester currently sit in 3rd position.

A Premier League statement read: "Premier League Shareholders today agreed to a new provisional restart date for the 2019/20 season of Wednesday 17 June, provided that all safety requirements are in place.

"Aston Villa v Sheffield United and Manchester City v Arsenal - postponed due to the Carabao Cup Final - will now take place on 17 June, followed by a full match round beginning on Friday 19 June. Due to COVID-19, games will take place behind closed doors.

"Premier League Shareholders also approved a proposal that would see all 92 remaining matches broadcast live in the UK by the League's existing broadcast partners: Sky Sports, BT Sport, BBC Sport and Amazon Prime."

Of course, there is still the concern that coronavirus could pick up as the government loosens rules, but the Premier League and various other clubs all agree that the best possible scenario would be to restart games as soon as possible. The return date is still only provisional.

The Bundesliga has restarted already, and the Premier League now looks next to follow suit.