Top Transfers Between Rival Football Clubs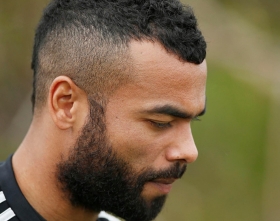 The football transfer market is can be unpredictable and aggressive, but there is still one taboo that few have dared to break: transferring to a rival team. 
The players who do so are often seen as traitors and face a lot of bad press yet some have found the challenge irresistible, discover which players made the ultimate choice, and became the top transfers between rival football clubs.

Luis Figo Goes From Barcelona FC To Real Madrid 

After becoming one of the biggest stars of the Catalonian team Figo decided to make the big move to Real Madrid, at its time it was the most expensive transfer ever and one of the most controversial. 

He received a lot of hate from Barça fans even years after he left the team; in one Clasico game between Barcelona and Real Madrid, a severed pig head was thrown at him from the scorned fans. 

It probably wasn't easy to handle, but Luis Figo still won it all with the Blancos and later left to successfully join Inter Milan. 

Ashley Cole leaves Arsenal for Chelsea FC

Days before his transfers Ashely Cole has declared himself unable to join another Premiership team because of his desire never to compete against his former club Arsenal, but then came an offer from Chelsea and double the paycheck, something the young players just could not resist.

The whole ordeal earned him the nickname Cashley, he won everything you can bet on www.stsbet.co.uk and became a legend for Chelsea fans, but he still remains hated amongst the gunner's followers. 

Oscar Ruggeri Firey Exit From Boca Junior To River Plate 

There have actually been a lot of transfers between these two legendary Argentinian clubs, but none had lit the spark quite like Oscar Ruggeri's. 

After growing in the ranks of Boca, Ruggeri was offered the opportunity to transfer to the lifelong rival in 1984 right as his original club was facing bankruptcy; the Boca fans didn't hesitate to react and even set fire to his house while his parents were inside. 

He managed to escape the dangers of the transfer and went on to conquer Europe as well, with Real Madrid. 

Gonzalo Higuaín Leaves Napoli For Juventus 

The Argentinian striker rose up to become one of the brightest stars in the Napoli squad before making the decision to leave them for rivals Juventus in 2016, a choice that made him one of the most hated men in the region. 

Napoli fans destroyed his jersey, ripped his billboards, and offered money for hi to be "injured", they even wrote songs about his betrayal. 

He has since then been a central figure in every game between the rivals; however, it seems he will need to find another club for his future, as the new Juventus coach does not see him as an integral part of the team, wherever he goes, it probably not going to be Napoli. 

Dangerous Moves

Football transfers can be life-changing and dangerous moves for both clubs and players, especially when you mix in the passionate emotions of fans and rivalry.