Liverpool & Everton's football growth and its effect on the North West Region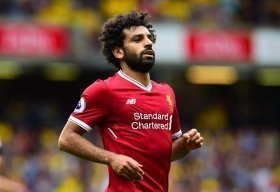 A burgeoning North West city with two of the biggest football clubs in the world – one of which currently holding the current mantle of Premier League champions for the first time in 30 years – Liverpool is an extremely exciting place to be at the moment. Interested to find out more about the city? Here's how Liverpool's footballing achievements and economic prowess/viability go hand in hand, making the area an exciting place for both fans and investors going forward.


Football Focus

Liverpool F.C's return to form and footballing success in recent years, while not the sole contributing factor, has certainly been beneficial to the city's growth and economic viability – making it one of the most desirable cities for investors throughout 2020 and into 2021. Upon winning the Champion's League trophy in 2019, city mayor Joe Anderson said that the victory was worth over £150 Million to the city's economy in tourism. The Anfield area surrounding the club's historic ground has also seen a lot of regeneration and growth, with updates to housing facilities and community centres.

Gaining momentum with a top European manager in Carlo Ancelotti, long-time Merseyside rivals Everton also have an exciting future ahead of them in the Liverpool city area. Their long-planned Bramley Moore Dock stadium will see them leaving behind their hailed Goodison Park stadium, moving into a more centralised venue with more seating and updated facilities, bringing the club further into the modern era and perhaps further indicating at the success to come.

Liverpool at Large

With many people starting to look away from London, in search of the same city-based benefits but with a better quality, cheaper living arrangements and more, North Western cities such as Manchester and Liverpool are starting to become the go-to destinations. 

Not only is this the case with thousands of young people looking to live, work and thrive in a city environment, getting further in a northern city with their wage than they would in the south, but companies and businesses in general have been 'north-shoring' away from the capital – either opening up northern office branches for cheaper (and in order to take advantage of the growing opportunities there), or simply upping and moving to a different area entirely. 

Of course, with the pandemic bringing life as we knew it beforehand to a complete stand still, and forcing many of us to work from home to the best of our ability, you may think that investment and ongoing development in cities will have been stopped too, but things are still going ahead at a lightning-fast pace in Liverpool specifically. RWinvest, for example, an award-winning property investment company based in Liverpool, state across their many guides that the city has some of the best investment statistics in the entire country at the moment with regards to factors such as rental yield averages and capital growth potential, and their flagship Parliament Square development in the Baltic Triangle area of the city continues to progress towards completion.

Again, Everton's new Bramley Moore Dock football ground has plans that are in motion, and will be within the vicinity of a range of dockland regeneration that will increase tourism in the city massively.