Southampton boss reveals summer transfer plans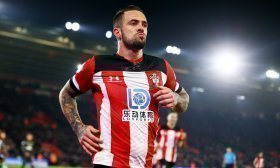 Southampton manager

Ralph Hasenhuttl

has confirmed that the club will have to be frugal in the summer transfer market, and will be trying their best to keep hold of star players.

Danny Ings

is one of the Austrian's squad that has been linked with a move away from St Mary's.


The Saints have a transfer budget of £15 million this summer, leading to Hasenhuttl requiring a careful approach to acquisitions.

"Because of Brexit, some other markets have been opened now for us more than when we were part of the EU, so this is definitely changing a little bit," the Austrian said.

"The problem is that you have to also focus with your scouting on these markets, especially South America, for example, and we haven't so far.

"But also it is in general not easy to bring a player in the Premier League.

"On the one side, everybody thinks we have this significant amount of money because we are Premier League team, and therefore you pay more for players than other teams around the world.

"Then on the other side, when you want to make a cheap transfer, then he is not good enough because you don't get a work permit."