Luton Town and Everton chasing Thierno Balde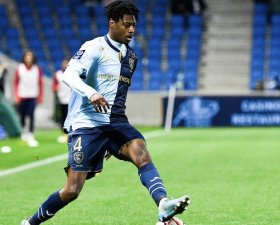 Thierno Balde is a target for both Luton Town and Everton, with the 21-year-old defender reportedly ready to leave current club Troyes before the end of the transfer window in favour of a move to England. The versatile defender appeared in 19 Ligue 1 games last campaign, and prior to that had a spell in Ligue 2 on loan with Le Havre. Only in 2022 did Paris St Germain sell the youngster to Troyes, and since leaving the capital city the 6 foot defender has gone from strength to strength, appearing as well for France's under-20 side.


Everton are hoping to add Balde to their squad as they seek defensive reinforcements, but Balde has also been offered the promise of regular first-team football at Luton Town, who are newly promoted to the Premier League.

The defender is valued in the region of 12 million euros by the duo, and has two years remaining on his deal with Troyes.

It is understood that Luton Town are currently leading the race to sign the Frenchman, and a deal will likely be agreed with Troyes in the next few weeks.