Everton join Moutinho chase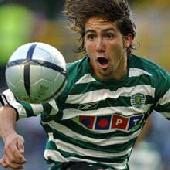 Premiership side Everton have thrwon their hat into the mix for the signature of the Sporting Lisbon youngster Moutinho. The 21-year old has been one of the stars in his native Portugal for the past couple of seasons and is also a permanent fixture in the Portuguese national side.
Mountinho is curently at the Euro 2008 finals with his national side Portugal and performed excellently in the first group match match against Turkey in whcih he set up a goal.

Evertom manager David Moyes appears to be so pleased and hungry for the prized signature of the young player that he has decided to fly over to Austria and Switzerland to watch the player in action.

Sporting Lisbon are speculated to release the player for £16 million and Everton might just rack up that amount. Everton qualified for the UEFA Cup next season and Moyes wants to launch a serious bid for a break into the top four in the Premiership.

Moutinho has already told his representatives that he wants to play in the English Premier League. Chelsea and Real Madrid too are monitoring the player.