Monaco Close To Signing Hulk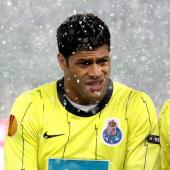 According to French publication RMC sport, the rich French outfit, Monaco, are close to signing Hulk for a reported fee of £40m from Zenit St. Petersburg.
The newly promoted side are on a spending spree, and have already spent lavishly on the new signings of Radamel Falcao, Joao Moutinho and James Rodriguez. If the negotiations with the Russian outfit are a success, the club will have spent £165m already this summer.


The Zenit St. Petersburg man reportedly arrived in the principality late last night in order to discuss personal terms with the club.


Hulk is a skillful attacker who has proven his caliber on the pitch. It is expected that he will operate from the right of the forward line at Monaco, should the deal be completed as Cavani is likely to be trusted with the central striking role.