Tiago to return to Chelsea from Atletico Madrid?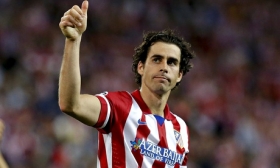 Chelsea have reportedly re-signed Tiago on a 2-year deal from Atletico Madrid.
Tiago played for Chelsea during Jose Mourinho's first spell at the club during 2004-05 but was not a first team regular in his second year due to the arrival of Michael Essien from Lyon. He left for Lyon the following year. He reportedly refused Zenit and FC Monaco for a return to Stamford Bridge.

Mourinho once confessed during an interview that letting him go was "a big mistake."

He was under a two year permanent contract with Atletico Madrid. His Atletico teammate Diego Costa is also reportedly considered as a prime target for the West London outfit.