Simeone: Atletico will cope without Diego Costa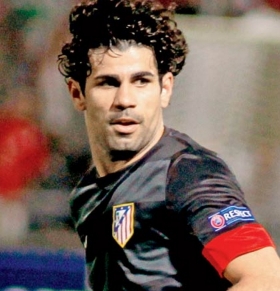 Diego Simeone

is confident that Atletico Madrid can cope without the quality of forward

Diego Costa

, who has joined Chelsea last month.
The Blues have matched the player's minimum fee release clause.

Simeone admitted that he is thankful that Costa gave 100 percent for him whilst he was an Atleti player and is confident that the team can cope without the Spanish international."I am always going to be thankful to the players that give all their best. He had excellent performances while he was with us," Simeone said.

"Aguero left and many got scared, Falcao arrived and the team won what it won. Then Falcao left and it seemed like the team couldn't improve. Costa arrived and the team kept on growing.

"Atletico has always handled each change very well and we expect this time to be the same."