Spanish superstar to join Arsenal on nominal fee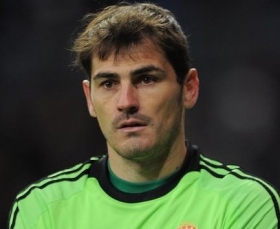 Arsenal are reportedly considered favourites to secure the services of one of Spain's best this winter.


According to Spanish source Cuatro, Real Madrid shot-stopper Iker Casillas is believed to be set to end his 16-year association with the club in January, and the Gunners are deemed front-runners to land his signature.

It is also understood that Los Blancos boss Carlo Ancelotti is keen on offering summer signing Keylor Navas with the number one spot on a regular basis, and this has forced Casillas to come to this decision.

Casillas has made 687 appearances for the Los Blancos since his debut in 1999.