Sunderland must sell to buy new talent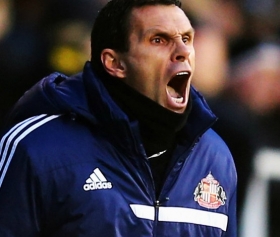 Sunderland manager

Gus Poyet

admitted that he is struggling to find the players that he needs in the January transfer window. The Uruguayan coach has been linked with several players but has yet to make any new signings.


Gus Poyet, who had been linked with a move for Arsenal striker Yaya Sanogo, has told reporters that his scouting network are trying to find players that are available for transfer but have yet to have agreed any deals.

Poyet said: "We are working on it, but it's a very difficult window. After nine days, how many bits of business has there been in the Premier League? It's not easy.

"We are all looking for the same. We all want the beautiful, good looking, young, clever player who is going to change your life. There are lots of rumours, but we are working."