What next for David Moyes?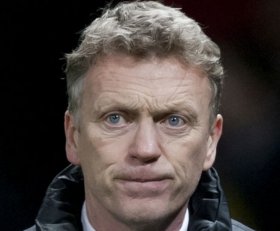 Another door closes for

David Moyes

. With the appointment of

Brendan Rodgers

at Celtic Park, another managerial vacancy has come and gone for the experienced Scotsman with a proven pedigree in the English Premier League. Whether he was truly in contention for the role, or indeed interested in taking the reigns at Parkhead, the fact remains that whilst Rodgers is stepping back on the horse, Moyes is still waiting for the opportunity to test himself again in management.


The 53 year old Glaswegian appears in no rush to return to the dugout, preferring to wait for what he perceives to be the "right" job to help rebuild his reputation. After 11 years building his managerial CV with Everton, achieving consistent performances on a moderate budget, it seems harsh that he is perceived as damaged goods in some parts, following a 10 month stint at Old Trafford and a less than successful sojourn in Spain with Real Sociedad. However, football is a ruthless business, and like a golfer at the Open Championship, Moyes needs to be very careful in terms of club selection. Which is why the Celtic job was a perfect fit for him, and the Aston Villa vacancy, which he is now hotly tipped for, is fraught with danger.

Put simply, managing Celtic in the Scottish Premier League should be a guarantee of success in terms of adding trophies to your CV. Yes, the league may not be as appealing as the English top-flight, nor the financial rewards at the same level. But as a football manager without trophies in his cabinet, a move to Celtic would have presented Moyes with a chance to tick that box and prove himself a "winner". A brief stay in Glasgow would likely have returned Moyes to a contender for jobs at the top clubs in England.

Instead, he is left being touted for jobs at some big historically big clubs, but with very big problems. Aston Villa are without doubt a huge club. However, unless the squad is radically overhauled, a challenge for an immediate bounce back to the Premier League looks unlikely. With players on long and lucrative contracts, shifting them out of the club will be challenging and not many would relish the prospect of facing the relentless battles that the Championship poses with the group of players that performed so abjectly this season.

His time at Goodison Park has afforded him some protection, as has the fact that Louis van Gaal's reign at Old Trafford has not seen a significant improvement on what Moyes achieved, despite spending significantly more on transfers. However, one more failure on his managerial CV could well prove fatal for Moyes and therefore, he needs to proceed with caution. Treading a fine line between becoming a forgotten man, as Alan Curbishley found, and jumping back into the wrong job, is a difficult predicament. One will watch with interest as to how long he can resist the lure of getting back into work.