Arbeloa snubbed AC Milan for West Ham United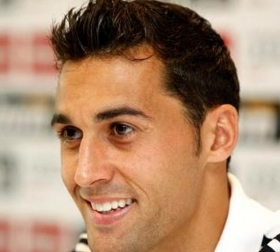 Alvaro Arbeloa

has revealed that he turned down a contract offer from AC Milan to link up with West Ham United this summer. The former Liverpool man was available on free transfer after he was released from Real Madrid at the end of last season.
The 33-year-old penned a one-year contract with the Hammers on deadline day despite having sufficient time to decide on his future.

The right-back has now declared that he was in advanced negotiations over a move to the Rossoneri before the Chinese consortium, which took over the Italian club, complicated the deal. He therein opted to join the Hammers as he relished the chance of returning to Premier League football.

Arbeloa made nearly 100 appearances for Liverpool during his two-year stint between 2007 and 2009.