Southend United Deadline Day Disaster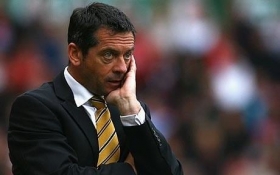 Imagine making a list of targets for deadline day recruitments then only signing one, then a few days later finding out that one signing has been sent to prison.


Thats exactly what happened with Southend United on deadline day as their only signing, Ryan Inniss from Crystal Palace on loan, gets arrested for admitting assault, he should still be able to play in roughly 14 weeks time providing he serves a full sentence which surely softens the blow for Phil Brown's side but he may not play at all if Palace decide to recall him or even release him, however it may be a blessing in disguise for Southend if Crystal Palace decide to release him. Southend could be able to sign a reasonably promising young player for free.