The Manchester United Situation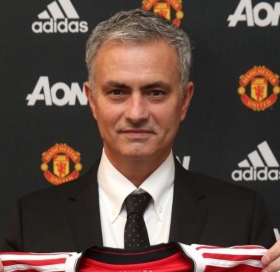 Man Utd might be back on track with their last result; but what's up at Old Trafford?
The answer is simple, position, tactics, and converting. 1-Position Jose Mourinho is suffering because he can't place the players in their right position. For example, Paul Pogba isn't placed in his favourite CAM position and is used in defensive roles which he isn't fond of. Thus, Manchester United can't get the best out of the 120 million valued midfielder. Another example of his problem is Manchester United's captain and top scorer Wayne Rooney. In the beginning of the season, Jose Mourinho placed Wayne Rooney in his CAM position, giving him the roles of a second striker, which Wayne Rooney well executed. But since the latest Manchester Derby, Wayne Rooney seemed lost and hardly contributed. With 0 shots on target and only 71 completed passes against Watford and Manchester City (the last two games he started in), Jose Mourinho needs to know how to use Wayne Rooney, and the player himself needs to get back in form if he wants his starting spot back. 2-Tactics Another problem Jose Mourinho is facing is tactics. The way Jose Mourinho plays doesn't suit Manchester United's players. Jose Mourinho likes to defend, and then win by 3 or 4 attacks, this has to change. Jose Mourinho needs to possess the ball more, as possession means fewer attacks for the other team. Also, the players must make quicker passes and make the attacks faster during organized or counter attacks, as it will give the opposition less time to take the ball. Another thing, Jose Mourinho must bring on another CDM because Fellaini is poor at man marking and because the "Fellaini-Pogba" midfield duo is poor of chemistry, should Jose Mourinho bring Bastian Schweinsteiger back? 3-Converting This problem is associated a lot with the tactics. Manchester United is suffering so much in converting their chances to goals and converting dominance to a win. Scoring only 13 times out of 121 shots in the BPL isn't a great record, so, what should they do to convert their chances to goals? Jose Mourinho solved this problem by taking out Rooney's random play, placing Marcus Rashford instead of him which added speed play and created more chances for the team. Another player who is needed to end this problem is the French protégé Paul Pogba. He can be used as a playmaker to create chances for the strikers. He can be used behind both of the attackers to set chances for them, especially when he is a skillful player who can dribble his way out of pressure. So, this is what I think about how Manchester United could get out of his extending 4 years bad form. Most of the problems can be solved by Jose Mourinho. Do you think he can end Manchester United fans' misery?