Deadline Day: 7 Hours To Go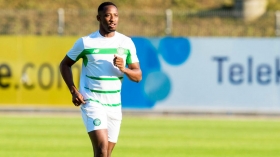 With the clock ticking down towards the end of the January transfer window, there are a number of transfers that have been discussed at length, but have yet to be completed. Here are a selection of transfers keep an eye on as the clock ticks down to 11pm. 
Moussa Dembele - The French striker has been on fire for Celtic this year, being their main source of goals. This has sparked interest from Premier League leaders Chelsea, although Celtic has said that they will not consider any offers under £40 million. Will Antonio Conte be willing to pay that sort of money for the attacker. 

Scott Hogan - The Brentford man has been a target for West Ham for a couple of weeks now, but Slavan Bilic seems to have cooled his interest, with Aston Villa becoming the new favourites to complete the signing. 

Andros Townsend - After making the move from Newcastle to Crystal Palace in the summer, it is looking likely that the former England winger will make the reverse move to the Championship leaders, after finding it difficult to settle at Palace. 

Leonardo Ulloa - The Leicester striker has made it very clear that he wants to leave the Premier League champions, with his role as a substitute not satisfying him, Sunderland have made a number of bids, none of which match Leicester's valuation, who will also be reluctant to sell to a relegation rival. 

Mamadou Sakho - Sakho has emerged as a target for Crystal Palace in recent days, however Liverpool have placed a £20 million price tag on the French defender, which would take a big chunk out of Sam Allardyce's budget, as he looks to strengthen his defence. 

As the clock counts down, there is sure to be a number of deals completed, some of which have not been mentioned at all throughout the window, if previous deadlines are anything to go by, as teams rush to get the required paperwork completed before that 11pm deadline.