Everton to return for Sissoko?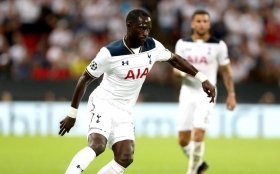 As one of the big stories of transfer deadline day came to an end last September,

Moussa Sissoko

sealed a £30 million move to Tottenham Hotspur from Newcastle United. Just minutes before, it appeared that he would be signing for Everton, before choosing the North London club instead. Now, Everton could be preparing another push to sign the France international. 
Sissoko impressed for France at Euro 2016, and didn't hide the fact that he wanted to leave recently relegated Newcastle United. After several clubs showed interest, in came down to Premier League sides Everton and Tottenham to battle it out for his signature. 

When Tottenham secured Sissoko's services, he was expected to be a key player for the White Hart Lane team, as they aimed to challenge for the Premier League title. It has not quite gone to plan for the Frenchman, who has rarely been given a chance by manager Mauricio Pochettino, and has failed to impress when he has. 

French outlet L'Equipe has now suggested that Tottenham Hotspur will be willing to sell Sissoko for around £20 million at the end of the season, as they look to reinvest that money for the next campaign. 

Everton manager Ronald Koeman has remained a fan of Sissoko, and may well be lining up another move for him in the summer. The Toffees were willing to pay £30 million for Sissoko last year, so will assumably be willing to pay the cut price that Spurs are looking for, as the Merseyside team look to match their own Champions League ambitions. With less competition for Sissoko expected aswell due to his poor performances, we could be seeing Moussa Sissoko in an Everton shirt soon.