Everton fans unhappy with Lukaku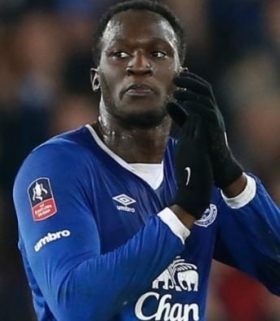 It has been an eventful season for Everton and Belgian striker

Romelu Lukaku

. The Premier League's top scorer on the pitch and refusing to sign a new contract off of it, he has been on the back page of newspapers constantly. It was Lukaku's behaviour during the team's 1-1 draw with Manchester United however that has angered some Everton fans.


Throughout the game at Old Trafford, Lukaku appeared to have heated words with his own team mate Ashley Williams on several occasions. Williams appeared less than pleased with Lukaku's work off the ball, asking him to work harder in regards to tracking back and making runs. This culminated when Williams conceded a late penalty, which was followed with Lukaku looking straight at his colleague and putting his finger on his lips.

Many Everton fans were angered by this, taking the side of their defender Ashley Williams. Taking to social media, many agreed that Lukaku must work on his off the ball positioning, but more importantly his attitude. The Toffees fans have stood by Lukaku despite his refusal to sign a new contract, however this latest incident will not help his relationship with them.

Lukaku has made no secret of his desire to play Champions League football, but has struggled to perform against Liverpool and Manchester United in Everton's last two games. If a club is to spend big on a Premier League striker, they may see the all round play and attitude of Harry Kane as a better option.