Leicester City MUST do this against Atletico Madrid this evening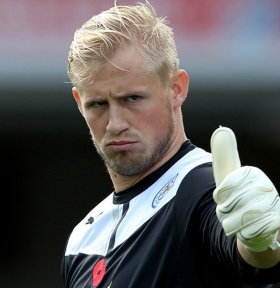 The biggest night in Leicester City's history beckons as they host Atletico Madrid this evening in their Champions League quarter-final at the King Power stadium.


The Foxes are looking to overturn a one goal deficit tonight, having already achieved the same feat against Sevilla in the last round. The game could not be set up any better, with both sides knowing the importance of scoring the first goal.

For Leicester, the task is clear. Open the scoring, which heaps pressure on their opponents, and do what they do best, which is soak up pressure and use their pace to counter-attack.

However, if they fail to score first, and Atletico hit the net, it means Leicester will have to find three goals, something that may be beyond them.

While it is not ideal that they are a goal down, the game itself could not be set up better for them, with Atletico happy to keep the ball and probe, meaning their is space in behind their defence.

If Leicester can find an early goal, it will put the Foxes on the front foot and take the atmosphere from a vociferous melting pot to the next level.

Tonight's key man- Kasper Schmeichel.

While Jamie Vardy et al will be vital this evening, Schmeichel will be kept very busy, with Atleti proficient at taking their chances. The goalkeeper will have to be commanding from crosses, while his distribution and decision making must be perfect throughout.