The FA to trial sin bin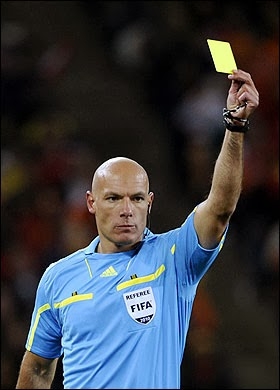 The English Football association has revealed plans to introduce a sin bin, similar to that seen in rugby, for players receiving a yellow card, which will be seen for the first time in the 2017-18 season.


The new rule would see players temporarily dismissed from the match for a period of ten minutes upon receiving a yellow card, only if that card has been issued for dissent. The will help to deter players from reacting badly towards match officials, something that the FA are very keen to do.

In it's initial stages, the sin bin system will be used at a low level of English football, seven leagues below League 2 to be precise. However, the FA are confident that their new initiative will help to improve the spirit of the game, with plans to operate the rule at a higher level if it proves to be a success.

It will be interesting to see the sin bin system in operation, with many people supporting the idea, with the mistreatment towards officials becoming a real problem in recent years.