Chelsea face a vital summer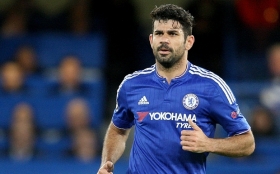 With Chelsea closing in on a redemptive title following the events of last season, some are already beginning to turn their attentions to the summer.


The spending power of the Blues has always been something that has hugely enhanced their side, with Chelsea able to boast the ability to bring some of the world's best talent to Stamford Bridge.

However, this season they could be in for a very different summer. Their resolve is likely the be tested over the futures of Diego Costa, Eden Hazard and Thibaut Courtois, with the former reportedly interested in a move to China, while the latter two are valued very highly by Real Madrid.

It could be that Chelsea are left without a first choice goalkeeper, striker and talisman. They would of course be handsomely compensated for parting with the three, but it is not an ideal situation for the Blues to find themselves in.

It is worrying for Chelsea that, while they can use the money from the players and the massive war chest they already have to fund moves for other players, if they have come from a different league, it can take weeks or even months to become acclimated to the style of the Premier League.

Of course, they may be able to completely avoid this if they can ward of the interest from China and Spain, but the three players may try to force through their respective moves.

Whatever happens in the summer, it is likely to be an incredibly interesting, and vital one for the Blues.