Lukaku not good enough for United says former coach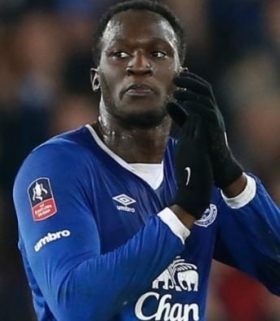 A former Manchester United coach has questioned whether or not Belgium striker

Romelu Lukaku

is good enough for the club, after he has been linked with a move to Old Trafford in the summer.


Lukaku is the top scorer so far in this season's Premier League, and has refused to commit his future to current team Everton, instead looking for a move in order to pursue his ambition of playing in the Champions League. Despite his great scoring record, Lukaku has struggled to perform consistently in matches against the so called big teams of the league. This has caused some critics to suggest that he is not yet ready to be considered one of the best strikers in the game.

Rene Meulensteen was Sir Alex Ferguson's right hand man during his time at Manchester United. He saw some of the finest footballers that have ever been seen pass through the ranks at the Theatre of Dreams, and speaking to talkSPORT today, he has questioned whether a move for Lukaku would be right for his former club.

As part of the interview, Meulensteen summarised by saying "yes he would bring power, he would bring strength, but when you look over the years at the strikers United have had, does he fit in the same line of strikers? I don't think so."

If Manchester United do not make a move for Lukaku, he could be on his way back to his former club Chelsea, which could see him replace current striker Diego Costa, who has been linked with a move to China.