Griezmann will be allowed to leave Atletico Madrid next summer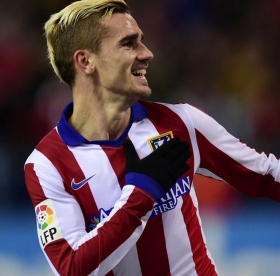 Details of

Antoine Griezmann

's contract have surfaced, showing that both player and club agreed that he will be allowed to leave next summer.
Griezmann recently signed a contract extension at Atletico Madrid until 2022. This was on the back of the club's failed appeal for their transfer ban, which will seem them crippled in the transfer market until January 2018.

Following the contract extension, the Frenchman said in an interview on French television show Telefoot that it would have been a "dirty move" to leave Atletico in the lurch after their transfer ban.

This has immediately fended off clubs who were interested in acquiring the services of the 26-year-old, most notably Manchester United, who were reportedly extremely close to striking a deal for the forward. Griezmann himself also said there was a "six out of ten" chance he was making the move to Old Trafford before the Atletico's appeal for the transfer ban was rejected. 

However, the contract extension, while showing Griezmann's loyalty to the club in a hard time, does not actually signal a lengthy stay for the Frenchman at the Madrid club. 

Spanish transfer news site Foot Mercato has revealed details of the contract which shows that an agreement between club and player was struck in such a way that Griezmann will be allowed to leave next summer with no questions asked. 

A pundit on the site, Ivan Vargas, explained: "Next year, the club will facilitate his departure." 

"It was like an agreement between him and the club. Because if Atletico really wanted to retain him, they would have increased his release clause. With his extension, they only ensure he will be around for another season."