Juventus want Matteo Darmian to replace Dani Alves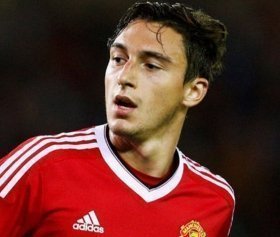 Dani Alves

recently hinted at leaving Juventus after saying he wants to play in the Premier League, and the Turin club now want Manchester United's Darmian to replace the Brazilian, should he leave.
The 34-year-old Brazilian refused to commit his future to Juventus in a recent interview and hinted at leaving the club before he retires.

Speaking to Brazilian television channel Esporte Interativo, Alves said: "Last year I turned down many offers from the Premier League because I felt I had to go to Serie A."

"[In England] there is a great defensive culture, and you have to know how to defend well. I hope that one day I will go there."

When asked about his future at Juventus, the Brazilian shrugged and said: "Who knows. We'll see."

He also received backlash for his comments about teammate Paulo Dybala in the same interview. He claimed that Dybala talked to Alves about his career to which the Brazilian advised him that he has to leave Juventus one day in order to improve and be a truly world class player. 

With the recent turn of events, Football Italia has reported that Juventus are now ready to let Alves leave, with Manchester City being the frontrunners for the full-back. Manager Massimiliano Allegri has identified Manchester United's Matteo Darmian as a viable replacement.  

Darmian was an important squad player for Mourinho this past season. While usually operating as a right-back, his versatility allows him to play anywhere across the back four, as seen in the Europa League final where he played as left-back. 

A bid is expected to be launched soon, with United themselves also looking to bring Benfica right-back Nelson Semedo to Old Trafford.