Karl-Heinz Rummenigge confirms Chelsea interest in Renato Sanches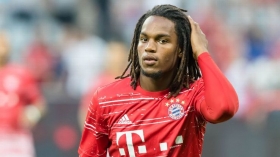 The Bayern Munich CEO has confirmed interest from Chelsea for the Portuguese youngster during their pre-season tour of Singapore this week.
The 19-year-old put in an impressive performance for Bayern Munich against Chelsea in Singapore despite the German champions losing 3-2 to the London club.  

However, he had come under fire last-season after failing to perform and nail down a first-team spot following a €35 million move from Benfica. This has led to many clubs across Europe vying for the teenager's signature, including Juventus, Manchester United, Liverpool, and Chelsea. 

Bayern Munich CEO Karl-Heinz Rummenigge confirmed Chelsea's interests following Bayern's loss to Chelsea in Singapore. 

In an interview with Italian news outlet Gazzetta dello Sport, he was quoted as saying: "There are at least 10 teams after Sanches. Conte asked for some information about him after Tuesday's match because he knows he can make the difference on the pitch." 

"[Carlo] Ancelotti was pleased with his performance against Chelsea so we can make some reasoning on him later. 

When asked if he will still remain at the club, Rummenigge said: "Almost certainly we'll let him leave just on loan, we still count on him." 

This is the second club that has officially been revealed to have an interest in Renato Sanches, the first being AC Milan. Rummenigge, who has been very open about the future of Sanches, confirmed the news last week.