Liverpool goalkeeper wants assurances for season to come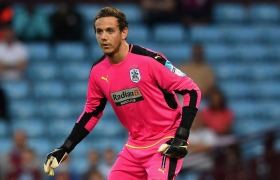 With hopes and expectations of qualifying for the Champions League group stage in the coming weeks and therefore a longer, more gruelling campaign, Liverpool manager

Jurgen Klopp

plans on having three goalkeepers in his squad this season. That, of course, means that there will always be one of those three missing out on even the bench. For

Danny Ward

, he is not too keen on the idea of spending the majority of the season in the stands and doesn't intend to do so.


Danny Ward has made just two first team appearances for Liverpool since making the move to Anfield in 2012. He was, however, a key part of Huddersfield Town's promotion from the Championship last season.

Terriers manager David Wagner is said to be very interested in taking Ward on another loan deal, with the 24-year-old pushing for the move too. Jurgen Klopp, who is close friends with Wagner, said that he wants to keep Ward at the club this season, although it looks unlikely that he will feature often.

StarSport reports that Ward wants assurances that he will get some game time for the Merseyside club throughout the course of the season, or else he will push for a move elsewhere.

MailSport suggests that Klopp will struggle to make such guarantees, making a loan deal the most likely option, with a recall clause included which will allow for Liverpool to bring Ward back to the club if either Simon Mignolet or Loris Karius picks up an injury.

Facebook: /EyeFootball

Twitter: @EyeFootballMatt

Instagram: @EyeFootballMatt