Brendan Rodgers would support a potential move for Celtic to the Premier League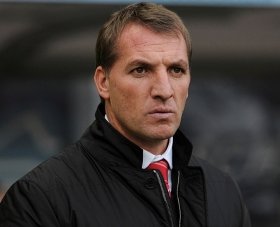 A topic that has been frequently brought up due to Celtic's utter dominance is the Scottish Premier League,

Brendan Rodgers

has commented that it would be "amazing" if Celtic joins the Premier League.
Celtic and Ranger's constant domination throughout the years has led many to believe the Scottish League is somewhat redundant. It has seemed like that even more so in the past few years after the liquidation of Rangers made Celtic the only side that could effectively compete for the title.

They have done exactly that, winning last season's Scottish Premiership without losing a single game. That was also the sixth title in a row Celtic has won.

However, for all their domination in the domestic league, they have always performed badly in the Champions League. They almost failed to qualify altogether, losing to Kazakhstan side Astana 4-3 in the second leg of the qualification match.

Their first match in the Champions League saw the Hoops get demolished 5-0 by PSG at Celtic Park, which led many to believe if Celtic would be able to even compete in the Premier League.

Current manager Brendan Rodgers, while not directly alluding to those claims, said that it will be an "amazing experience" if Celtic were to join the Premier League.

Speaking to Sky Sports, Rodgers was quoted as saying: "Celtic in the Premier League would be an amazing story. It would be an amazing experience for everyone, not just for Celtic but for other teams. We would bring around 60,000 every home game. You could take over virtually every away stadium when you go away, the travelling support will bring 10 or 12,000."

He admitted that it would be a very tough ask for this to ever happen due to many obstacles and hurdles set by not only the Scottish and English FAs but also UEFA.