Tottenham manager Pochettino downplays Harry Kane exit rumours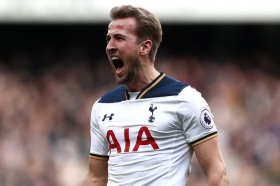 Following comments from former Spurs manager

Tim Sherwood

which suggested that Kane would leave if Tottenham fail to win silverware this season, Pochettino has come out to rubbish these claims.
Harry Kane was linked with a number of possible destinations this past transfer window, with Manchester United and Real Madrid having the strongest links. Many pundits point to the fact that Kane needs to move to one of Europe's biggest sides if he wants to take his game to the next level.

That sentiment was shared was former Spurs manager Tim Sherwood. Speaking on Sky Sport's The Debate, Sherwood was quoted saying: "There's only so much loyalty someone can show [if a major trophy is not won at a club]. He's been outstanding over the last couple of seasons, but that only lasts a certain amount of time."

However, Mauricio Pochettino has rubbished these claims and says that Harry Kane is not fully focused on just winning trophies.

During a pre-match interview on Sky Sports, Pochettino was quoted saying: "Some people are also saying we must win trophies for Harry to stay with us but it's already been made very clear. He's one of our best strikers, Harry is our player, he loves Tottenham, he's staying here and he's looking forward to staying here for a long time."

Despite Pochettino's perceived confidence about the matter, it is widely believed that if Spurs fail to get any silverware, the likes of Dele Alli, Eric Dier, Kieran Trippier, Son Heung-Min and Harry Kane will leave. Kyle Walker has already departed and it is not unfathomable for Spurs fans to think that others will follow suit.