Bayern Munich sack Carlo Ancelotti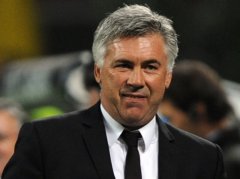 The German champions have sacked Ancelotti following the 3-0 defeat to PSG in the Champions League, according to Sky Sports.
Reports had emerged that the club hierarchy immediately called for an emergency meeting after Bayern were swept aside by PSG. 

Bayern's chief executive Karl-Heinz Rummenigge had previously implied that the 3-0 defeat would have "consequences". Speaking after the game, the Guardian quoted him saying: "It was a very bitter defeat. A defeat which must be talked about, which must be analyzed, and from which we must draw consequences."

By Bayern's lofty standards, they have had a sub-par start to the season, losing 2-0 to Hoffenheim and drawing 2-2 with Wolfsburg. The 3-0 loss to PSG is also the heaviest defeat ever incurred by the German side in Champions League group stages.

Ancelotti's selection was questionable as he left out experienced wingers Arjen Robben and Frank Ribery, but Bayern still dominated the game at some stages, ultimately losing due to their wastefulness in front of goal.

A lack of silverware was already an issue for the Bayern Munich hierarchy. Ancelotti has only won the Bundesliga thus far, losing the German Cup final to Borussia Dortmund and exiting the Champions League at the quarter-final stage last season. This heavy defeat seemed to be the final straw.

Ancelotti's assistant Willy Sagnol and former Dortmund manager Thomas Tuchel are favourites to be appointed as the new Bayern manager.