This article has expired. If you are the publisher and you believe this to be an error, please contact press@eyefootball.com to discuss.
Article originally published 20 December 2017 - 19:09, 835 days ago.
Are Man City better than Arsenal's Invincibles?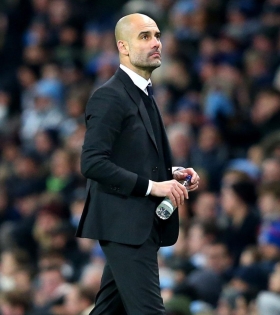 Over the years, the Premier League has thrown up some tantalising teams and many pundits will argue that

Pep Guardiola

's Man City are emerging as the next team to fit the bill. Currently unbeaten in the league this season, the Citizens are playing some of the best football we've witnessed in England, and many are understandably starting to question whether they can emulate Arsenal's historic Invincibles season. 
While we still have some way to go until the end of the season, many will use the "it's a marathon, not a sprint" argument, but with the City's mouth-watering performances so far, it's hard to not draw the comparison.  

So, let's take a closer look at this question: are Man City better than Arsenal's Invincibles? 

 

The Invincibles 

There's little doubt that Arsenal's team of 2003-2004, managed by Arsène Wenger, was an amazing team. Undefeated in that season, the club won 26 games, drew 12, and lost none. This impressive achievement was crowned with a 49-game unbeaten run, which spanned three seasons in all. 

It was, and still is, a seminal achievement, and although it may not quite have matched Preston North End's invincible runs in both league and cup in 1888-89, few Gunners fans will be bothered about that.

What Arsenal had was a more than solid squad that could defend superbly as well as attack. With players such as Jens Lehmann in goal, Ashley Cole, Martin Keown, Gael Clichy and Sol Campbell in defence, Patrick Vieira, Robert Pirès and Ray Parlour patrolling midfield, and Thierry Henri, Dennis Bergkamp and José Antonio Reyes up front to terrorise defences, it's not surprising the team did so well.

What the Invincibles were particularly good at was defence. It didn't mean that goals did not leak from time to time but that the team was able to negate those or completely shut up shop for a 0-0 draw. So, was the team exciting?

Opinions obviously differ but when Arsenal were at full tilt with their rapacious forwards scoring freely they certainly were. Never mind some of the classic "boring boring Arsenal" views from opposing fans, Wenger did an amazing job. Gooners will be keen to point out that what Wenger achieved in that season was done on a much tighter budget, which does add weight to the argument that Arsenal's Invincibles were much more impressive. 

 

The challengers

City have often flattered to deceive. Their title winning 2013-2014 season was a tough ask and went down to the wire, but it ended up as a great season which will go down as one of the most memorable of all time. 

This season things have been very different. This season, the Blues came right out of the gates and have shown every sign of continuing an incredible run which now totals 16 straight wins. This is a phenomenal run and one which even the Arsenal's Invincibles could not achieve. 

As of December 18, City are 11 points ahead of their nearest rivals, Manchester United, with 17 wins and only 1 draw. If they continue at this rate they will easily eclipse the Invincibles' season total.

Even if you consider how well City are currently doing, there are still some who doubt whether they can go the entire season unbeaten. The bookies are always a good source for such questions, so it's worth having a look at sports bets on Stakers.com to see what the experts think. If you're unsure yourself, you could always put a punt on City winning the title which seems like a dead cert right now. 

So, what is it that is making City such a great team this season? Much credit needs to go to the former Barcelona manager Pep Guardiola who has infused the players with urgency and excitement, encouraging them to not only use their individual talents but to play as a unit. One major advantage is that City have a deep squad, with world-class players in Kevin de Bruyne, David Silva and Sergio Aguero.  

But will all this lead to an unbeaten season to match Arsenal's Invincibles? It's a very tough ask, especially as every team will be out to derail them. It certainly seems that with their current lead at the top of the table, City will be very hard to catch and currently look set to lift the Premier League trophy. Yet in many ways this is still early days despite the teams' unbeaten record to date.

Can they do it? Yes, they can. Will they do it? That remains to be seen.